Hello SlideDB
Back for another update. We have been working on the art for the game and I want to share some of the stuff we got ready.
1. Characters

We're going to have about 25 characters. Each with their own personalities. These are going to be merely cosmetic additions to the game and not really provide advantages to whoever obtains them. Some are obtainable by completing quests, others by watching to adverts or purchasing with in game currency.
We have 23 character ready and they are displayed below: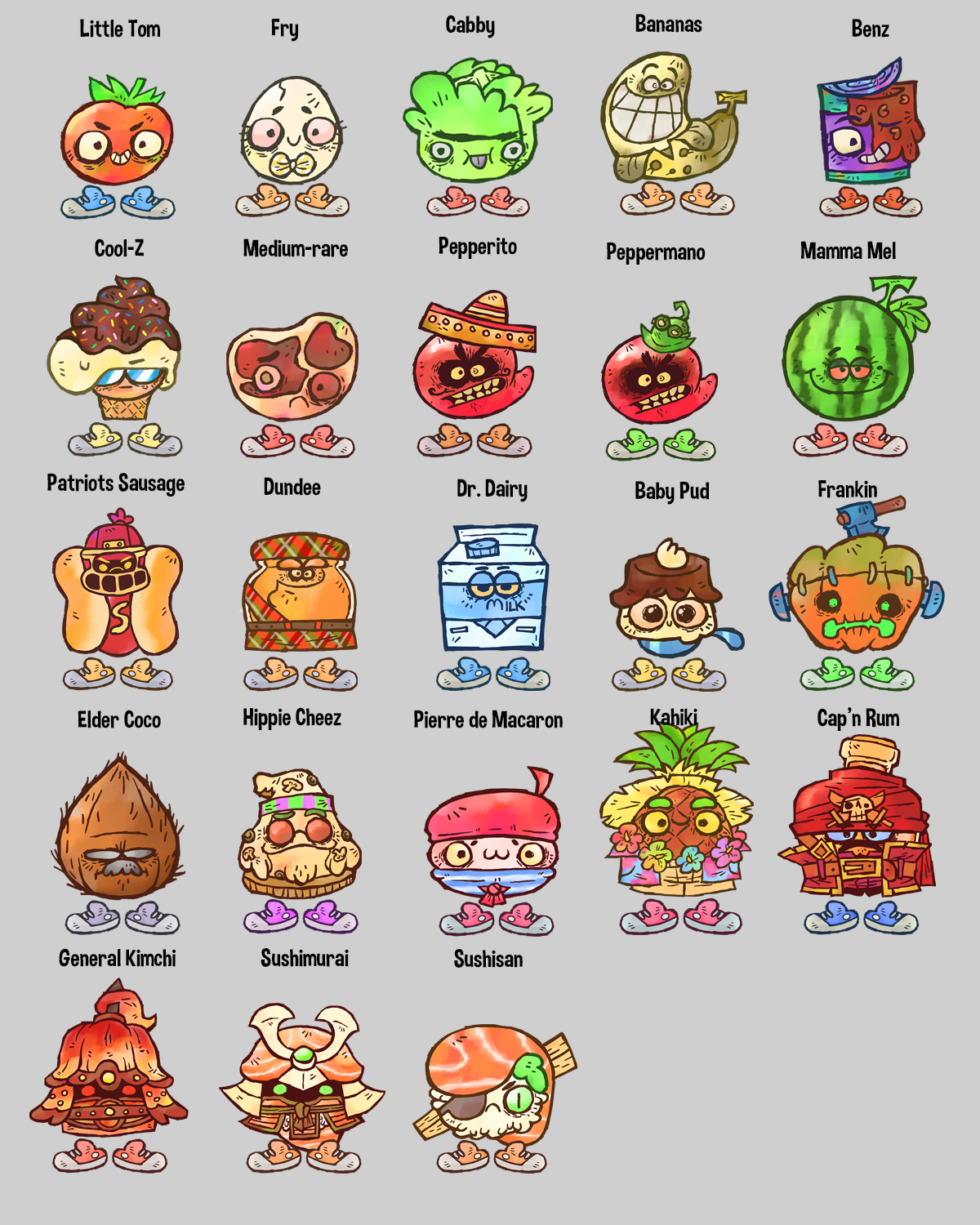 2. Stages

This is an endless jumping game, but as you climb you'll be presented with different "stages". These are simply different backgrounds put into the game to show some progression. Difficulty will spike significantly with each new stage until the last one.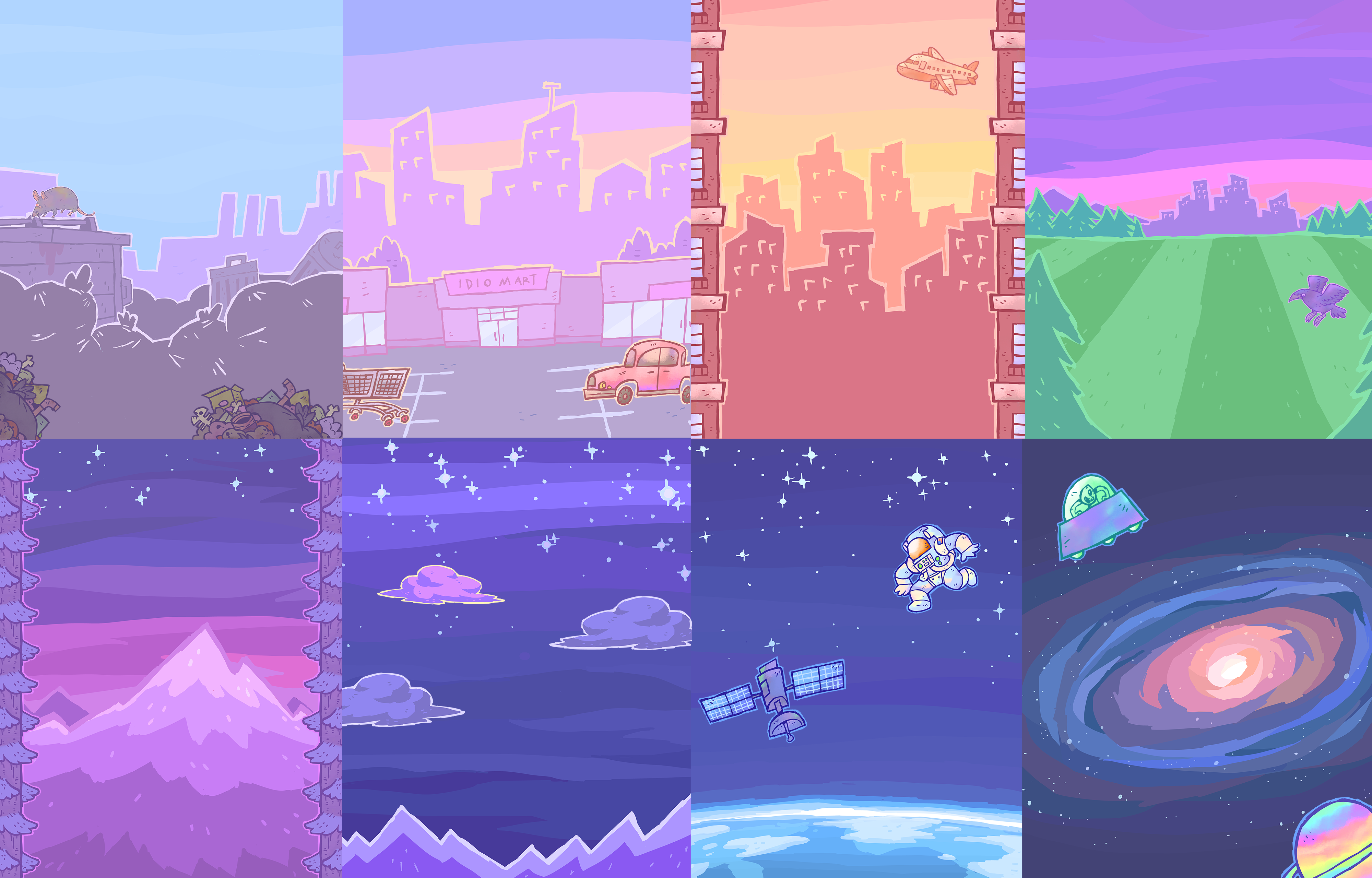 We now just started work on animating our characters and stage backgrounds. We should be finishing up all systems and game menus after another week. Then, I can go into more detail to explain them.
Cheers!