Today, Finjitzu Software has launched Poker Puzzle Panic for mobile devices, a round-based, simon-says, poker themed puzzle game that requires strategy and quick thinking.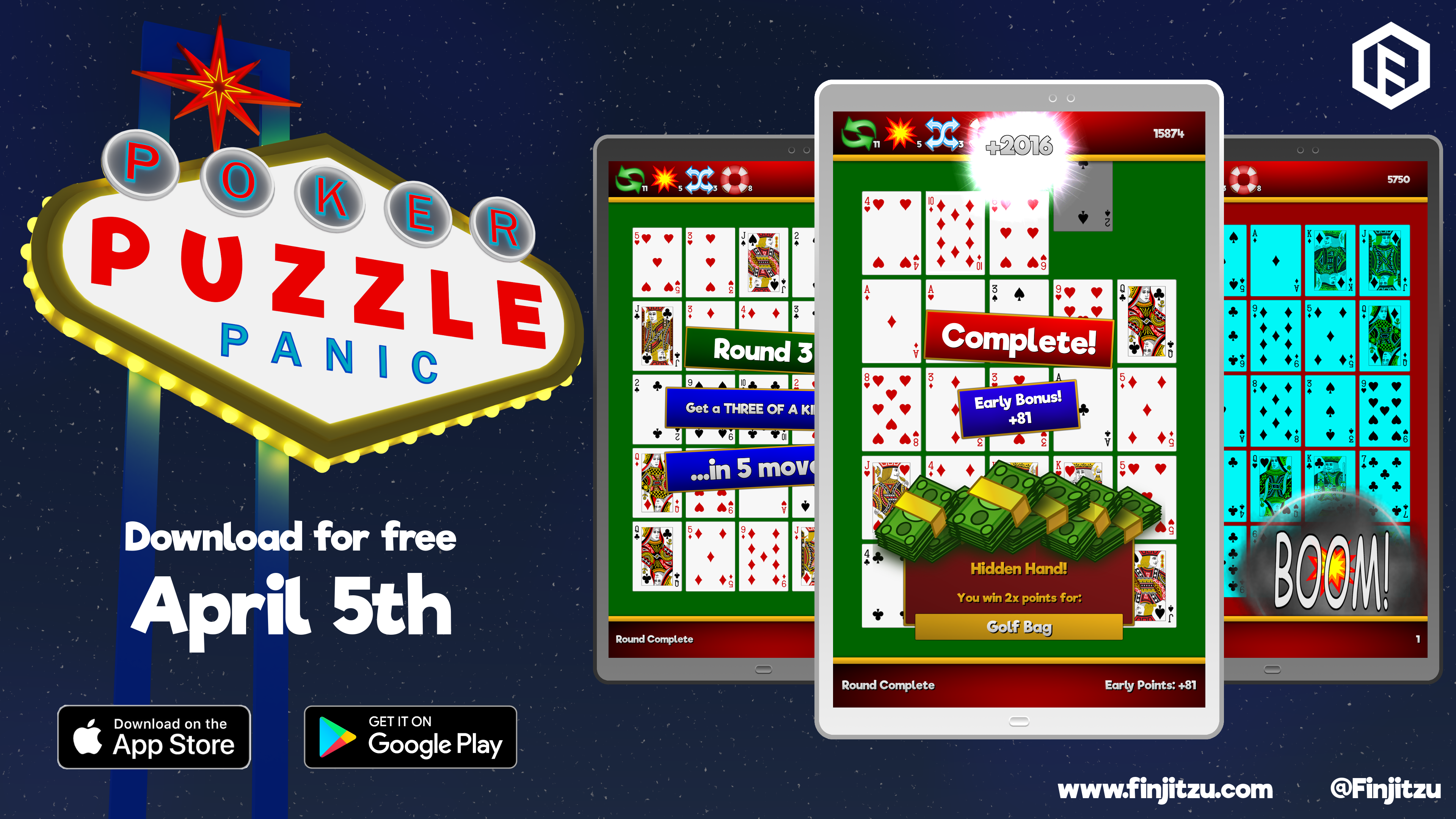 "My last game was well received and reviewed, but very hardcore. For my next game I wanted to make something everyone could play." said the sole team member at Finjitzu Software, Travis Fincaryk. "At the same time it turned out to be great for people who would like to learn poker, so that's a bonus that I didn't know would happen".
Traditional playing cards are dealt on a 5x5 grid waiting to be connected, swapped, shuffled and exploded to make poker hands. Each round has a random challenge to fulfill in a random amount of time or turns. The early rounds are fairly relaxing, but as more rounds get completed it gets more challenging, all the way to round 100.
But don't panic! There are four powers ups to maximize your score and complete each round with time to spare! Try to find all 41 hidden hands inspired by poker lingo and poker movies to get extra points. All the while earning the 30 achievements and competing in the global leaderboards.

Poker Puzzle Panic is available for free on the App Store and Google Play. To find out more about Poker Puzzle Panic and stay up-to-date, please visit ​www.finjitzu.com/​.
About Finjitzu Software
Started in 2014, Finjitzu Software is an independent developer based near Grandora Saskatchewan Canada.

Complete press kit assets are available here: Finjitzu.com