We have now added the first part of the player's heads up display! There is a hunger meter represented by chicken drumsticks. The player's health meter, I used hearts for that of course! Then there is the home customize button. The inventory button. The four quick select slots, and finally the structure build button.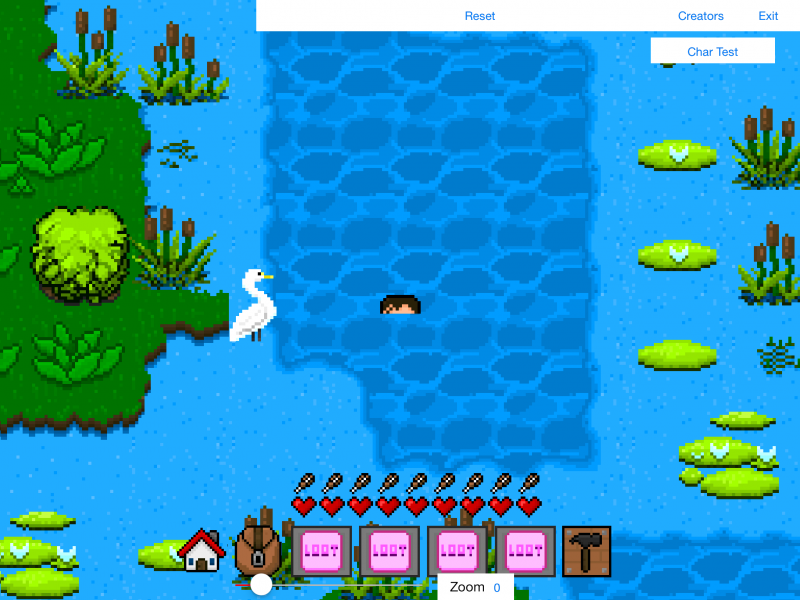 Above the menu I demonstrate how to stalk a crane, Rambo style. I want his loot.
The next big part of the game that just went in is the ability to collect LOOT! Pictured here are some luscious loot items. A place holder, oak log, oak stick, stone, coal, kindling, human bone, human skull, acorn, flint, iron ore, copper ore, gold ore, green purple and red mushrooms, pork chop and lastly a goblin shank. Yum!

To get loot you beat up on whatever you reckon has loot and it spits it out as it takes damage. The item you have equipped will determine how effective gathering will be.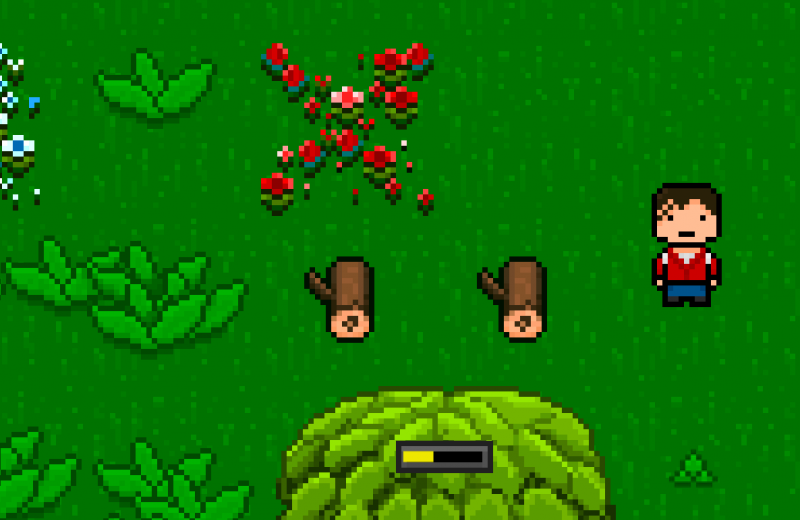 Here's a shot of the materials tab of your inventory with a few pieces of loot that I collected! I plan on changing that loot number font to a more pixel type font soon.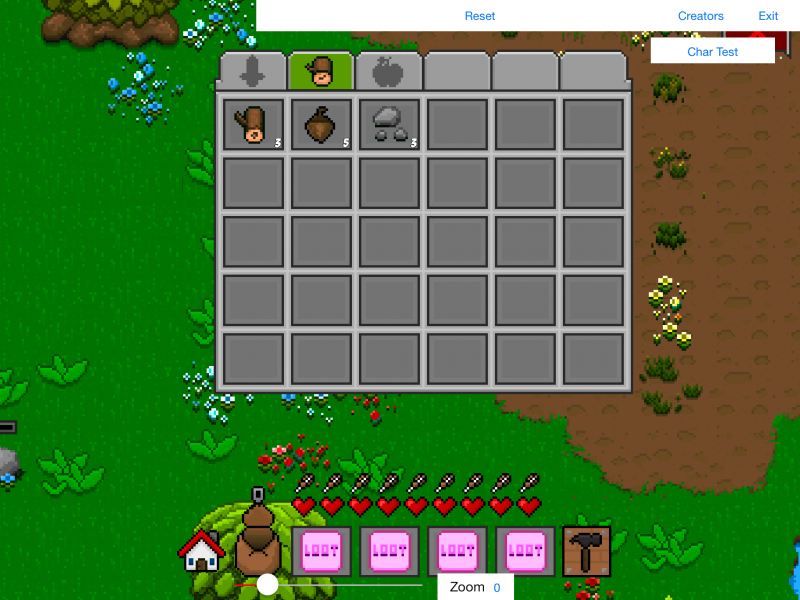 Also we now have health meters for mobs and animals which show up over their head when they take damage!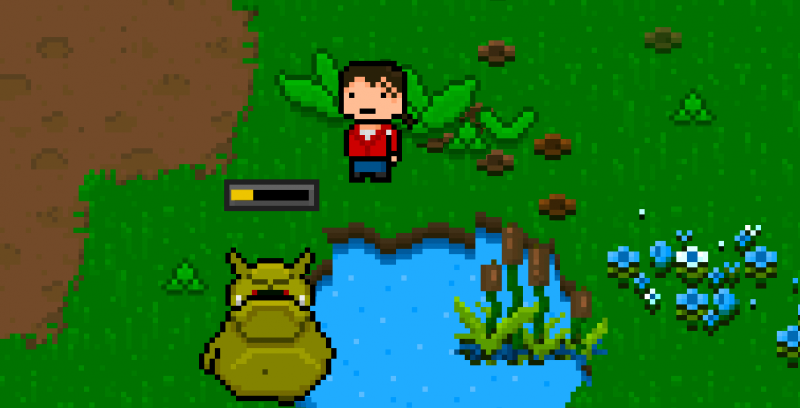 This goblin is actually running away because his health is low. He's just a bully.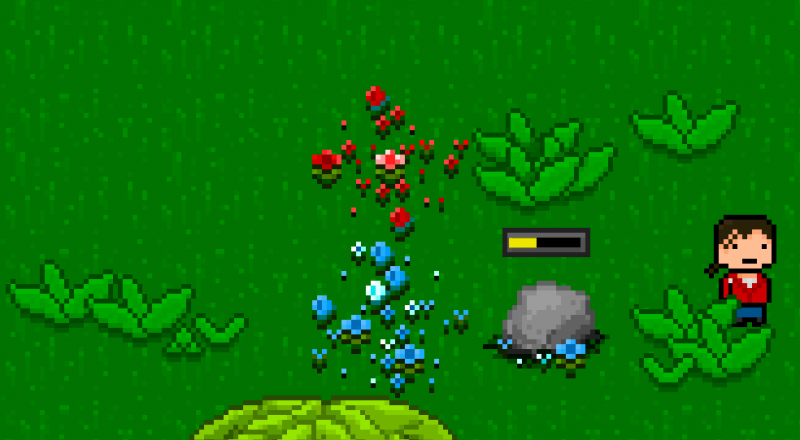 Okay Mr. Rock, I'll stop punching you...for now.
Thanks for reading! Any feedback that you would like to leave in the comment section below is appreciated. If you wanna ask me anything about Adventure Craft you can follow me on Twitter @iENDERi I post updates there regularly and love talking to people about gaming and game development!