"The sands of ancient Mesopotamia hide the blood of Sumerians who fought for their hero Gilgamesh against the gods' army of An.
Fight against beasts long forgotten, gods of ancient times in a battle that shaped the fate of civilization."
I am reviving my old game, Sumerian Blood by porting it to Unity.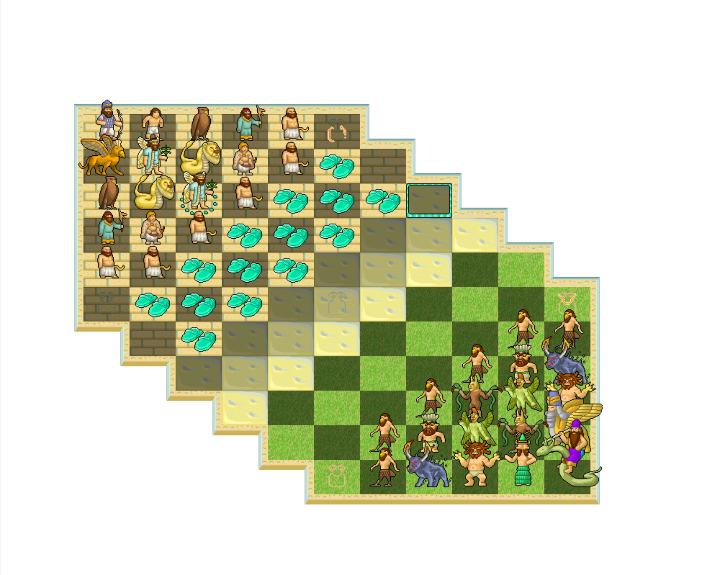 You can play the Demo on newgrounds for free: Newgrounds.com
And of you want to support me you can buy it here: Play.google.com
To give you a little background, I released this game almost ten years ago(I thought 15 but I was wrong).
At that point I was very interested in Sumerians and Bronze Age history of Mesopotamia.
I was so interested I decided to make a game based on that.
Most of the characters in the game are based on my "research" about Sumerian history and it's mythology.
The game is based on a fictional war between Gilgamesh people's army and the gods army led by An.
Gilgamesh convincing his people to go to war against the gods is both a heroic and selfish deed. As he is trying to save himself from his own fate on the process.
A short look at the units of Gilgamesh's army and what they are based on(from my memory):

Sumerian: This is a Sumerian "solider". I am not sure during that time armies were quite organized, so the bare minimum of a fighter is someone with a khepesh(bronze beating sword). And the wool "skirt". The khepesh is technically a sword, but from my understanding it's not very sharp as it's made from bronze and it would use more like a club while beating your enemy.

Archer: This is your "standard archer". Another one who would join the battle with a short bow. He also had a leather cap(I think) and the "studded armor". I don't recall it's name, but it's basically like a leather jacket or cloak with metal plates or disks knitted to it. Don't remember what kind of metal... I guess bronze.

Sorcerer: I recall reading about sorcerers in the ancient civilization. I don't remember much except they were doing all sort of rituals relating diseases and stuff like that. I guess I tried to make him look like a sorcerer of some sort. Here it gets into the fantastical realm, as in the game the sorcerer can fire magic bolts.

Lionsnake: If I recall this is almost a compeletly made up character because I didn't have enough characters to Gilgamesh's army. heh.

Genie: Again, I don't remember the background, but notice it is similar to the drawing or carving in Sumerian artifacts. I specifically tried to make the wings look like in the drawings and carving. The branch he is holding in his hand is also related somehow, but I don't recall how.

Eagle: This is just an eagle. Might also be a result of lack of enough characters to Gilgamesh's army. Though I recall there was mentions of eagles somewhere in the mythology so maybe it is slightly related.

Endiku: This is Endiku, this is Gilgamesh's best friend if I recall. They fought then became friends in Gilgamesh's stories. He is probably well known, but I don't really remember that stories that well.

Griffin:
This is a Griffin as described in Sumerian mythology, also I think based on pictures from artifacts. Notice the mohawk and the non modern style wings.

Gilgamesh: This is Gilgamesh. He has a scale armor, a colorful scale armor. Again from pictures and as I imagined him. I also tried to make that hat/helmet from the pictures, and gave him the composite bow. Which should have been one of the deadliest weapons of that time? Again, don't remember much, but it's a quick info.


The AI in the game is not as good as it used to. I would like to bring back the good AI it had, and then maybe add online multiplayer and release it to more platforms then or gradually.