Minimalism is a term that get's thrown around a lot - it's used to describe art, music, fashion, even lifestyles - and often to mean something simple in design - this can be true, that doesn't in itself mean that something simple in design is minimalist. We need to try and separate the concept of Minimalism from it's aesthetics - it's reminiscent of a brand becoming so synonymous with a product that it becomes a common term for something similar (Jacuzzi, Rollerblades and Bubble Wrap for example) - most people see something with stripped back visuals and immediately label it: 'Minimalist'.

One of the leading artists of the Minimalism movement when it started back in 1959 - painter and sculptor Frank Stella - created artworks that were focused on the limitations of the resources he chose to create them from: he picked odd sizes of pre-cut metal to sculpt with and random sizes of wood to make his canvases from. Before he even began to work on a piece he already had very extreme restrictions on what he could do - soon many other artists had started to put themselves under similar limitations, forcing them to explore one topic over and over and over again, revealing nuances in something as simple as the colour blue.

Whilst this led to many artists creating artwork that was bereft of visual details, it was not the aesthetic that brought about the term minimalism, rather it was the process involved in it's creation. Some minimalists were exquisite painters, classically trained and capable of depicting scenes of breath-taking detail- the fact that they possessed this talent yet chose not to use it was what made people reflect more on the choices that they did make.

Art history lesson over - now, how does this apply to games? Was that stripped-back visual style you saw in a game somewhere really 'Minimalism'? Well, it's hard to answer, but I believe we are at a crucial point in the history of game design, and so yes, maybe it was. Whether it's the use of pixel/voxel art, 8-bit musical soundtracks or just simplicity in gameplay: when a developer chooses to use one of these limitations we have to ask why they did it - If the answer is that they are doing the best that they could with the budget and skills available to them, then the answer is no (but that doesn't mean those games aren't still standalone works of art). However, if the option was there to create a fully immersive realistic environment with countless hours of music, multiple skill trees and thousands of weapon combinations but they instead chose to implement very strict boundaries on their design process - then yes, we have our own gaming Minimalism.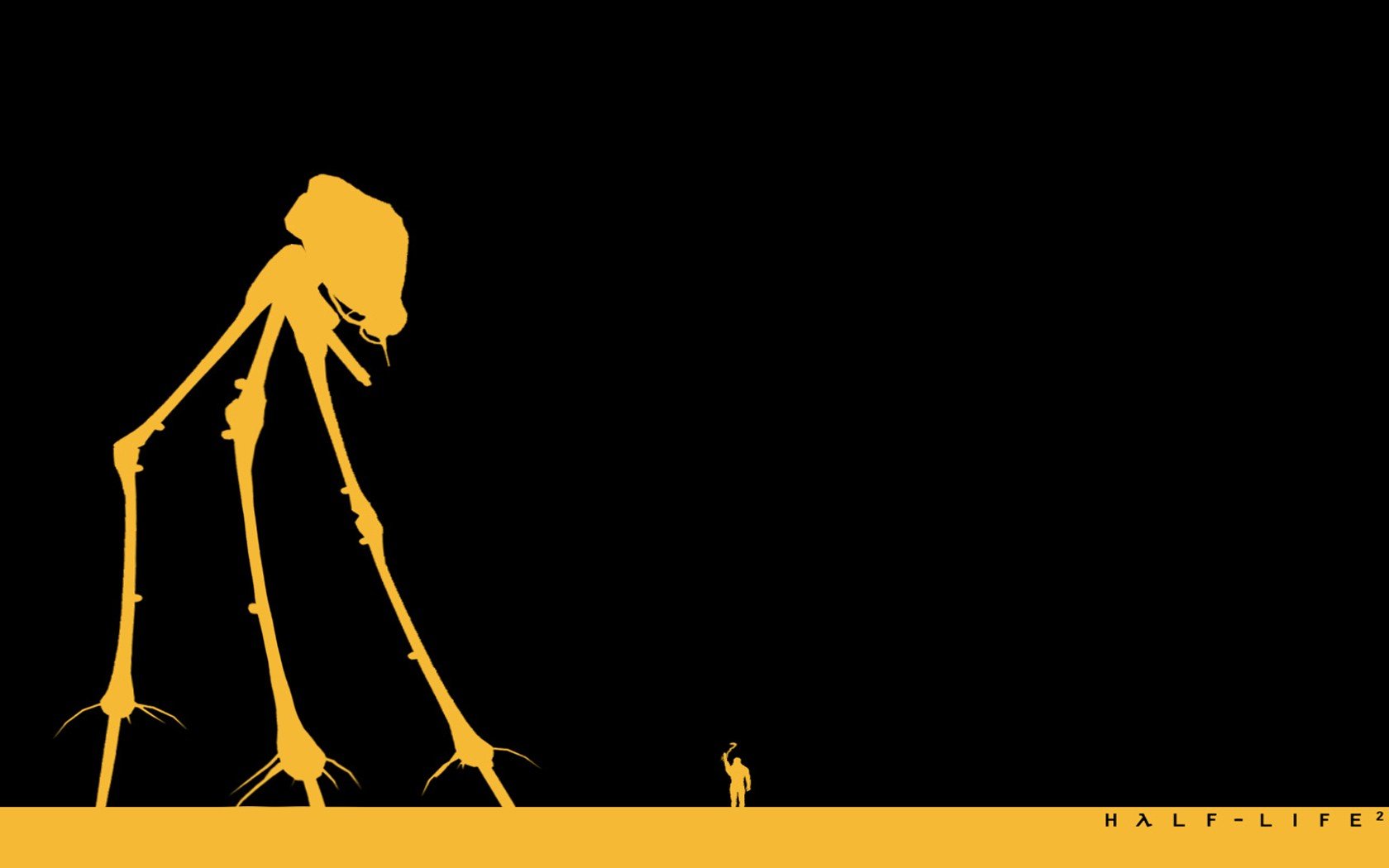 If HL3 suddenly turned up with a stripped back style it would kick-start a whole new movement in games
The problem here is that most Indie developers, who you'd expect to be at the forefront of such a movement, don't fall under that category - smaller team sizes and budgets mean that more often than not they are working within the confines of their skills, rather than going into the design process with restrictions of their own making. 'Programmer graphics' isn't a self-imposed art style, rather it's a necessity for developers without an art team to fully realised their aesthetic. 'Flappy bird' could claim to have minimalist gameplay mechanics, but just how big a game could one man have made in the time taken to make it? The role of Indie studios has - until recently - not been to change the face of the industry, but instead to break ground in places that maybe later, AAA studios might want to tread.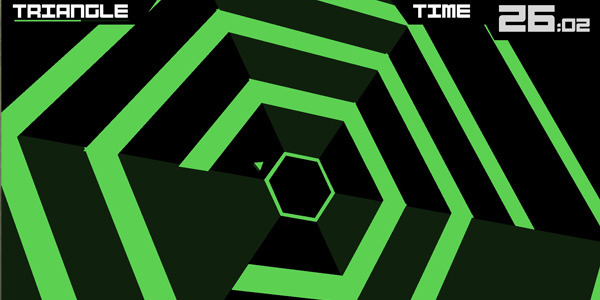 Super Hexagon's perfected gameplay is what made it such a hit
This kind of creative deliberation has been happening already in some of the these studios - whilst few would say that Miyazaki's Dark Souls series could be labelled Minimalist, you could argue that the decision to keep the player intentionally in the dark about the (unfathomably detailed) mythology that underpins the whole series is a creative choice; restricting the design process instead of splurging a head-spinning amount of information on the player at every opportunity. That ambiguity and abstraction of player purpose - despite having all the answers waiting in the wing - is unlike any other AAA game I have played to date, although it is my hope that more studios start to realise that players are capable of forming their own reason and purpose without needing the obvious 'bad guy' to beat.
And what about graphical minimalism? Or minimalism in sound? Well, again it depends on the amount of skill the developer is bringing to the table in the first place. With the incredible amount of power that modern game engines such as Unity and Unreal are putting in the hands of Indie developers, we're already starting to see smaller studios make bold statements in game design. And this has a knock on effect - players are starting to change their expectations of how a game should look - stylised games such as Overwatch, Splatoon 2, Fortnite and Sea of Thieves have all had phenomenally successful releases, despite directly competing against cutting-edge-graphic games like God of War and Far Cry 5.We are starting to see mainstream success for games that intentionally chose to turn away from what the hardware can do and revel in the creative freedom that lies there.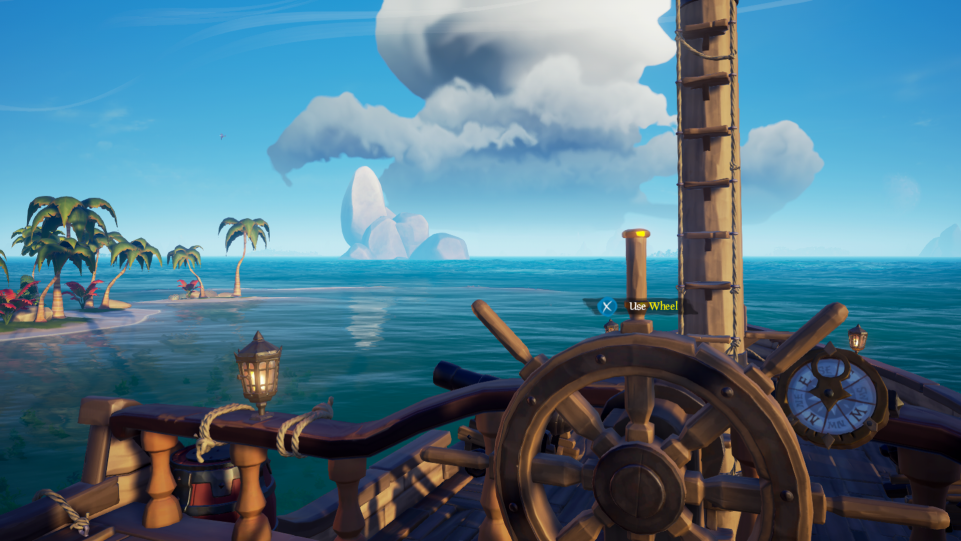 Sea of Thieves stylised art style has played a huge part in standing out from the crowd
Yes we've had technological 'movements', where developers have pushed past the processing and graphical boundaries they were confined to, but now it's time for designers to move away from those limitations, apply self-imposed restrictions and really see how creative an industry we as game developers really can be.

By Kenny Creanor
Kenny works as an artist and game designer at EM Studios and is the creator of oOo: Ascension for Xbox One