Tower Defense games suit the mobile platform perfectly, so throwing zombies into the mix can only mean great things.
I've been lucky enough to have some hands on time with an early build ZombiED ahead of release and it's shaping up to look really impressive.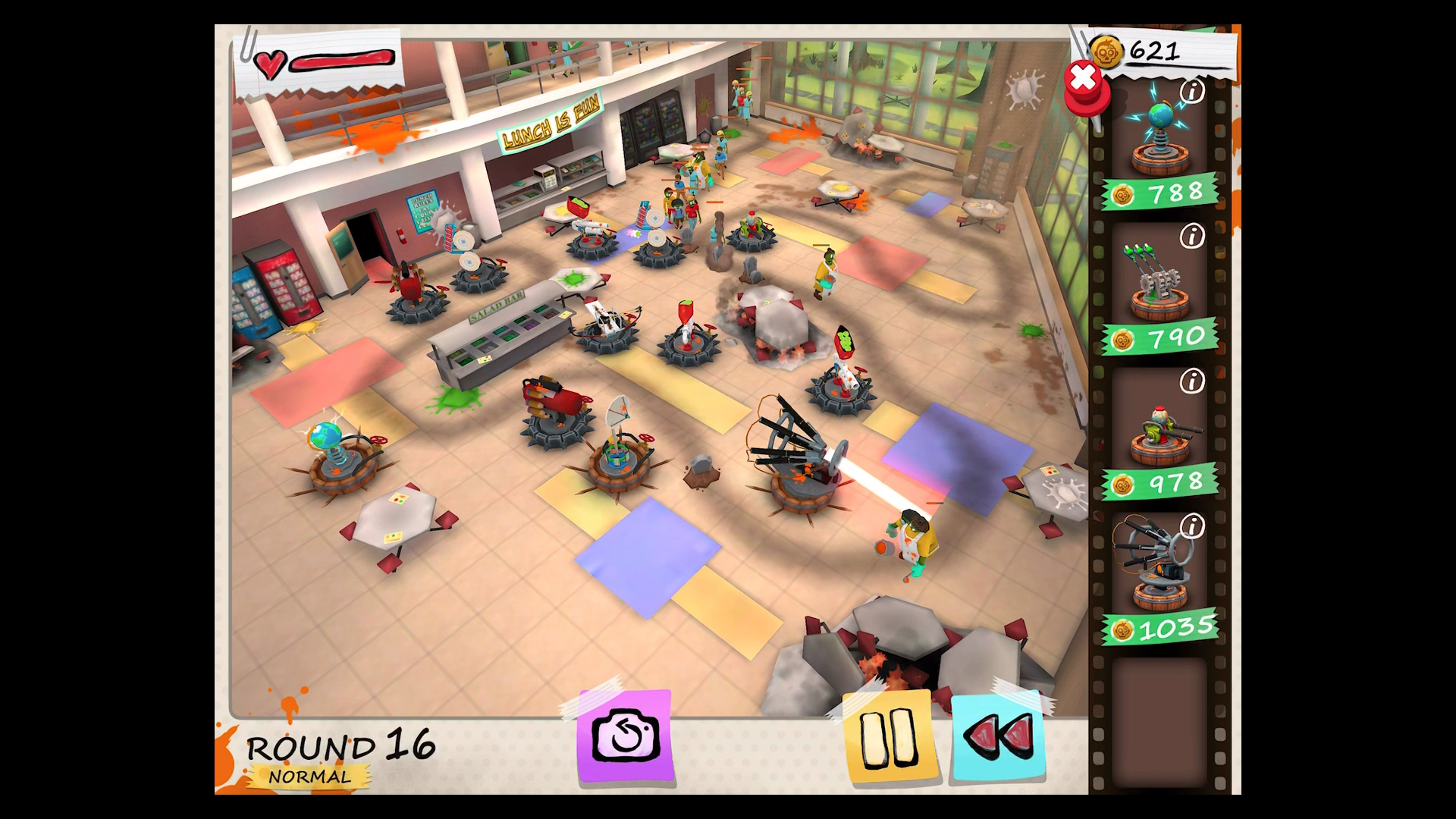 There's been some mysterious pathogen unleashed at the William R Martin memorial school, probably some crazy science experiment. Sadly it's not left the teacher's eyebrows singed by the bunsen burner, it's turned them into a zombie, and the cheerleaders, even the tough school bully is zombified and they're heading this way.
Using a range of weapons built from items found around the school, you'll need to get your defenses up as soon as possible to hold off the horde of zombies heading your direction.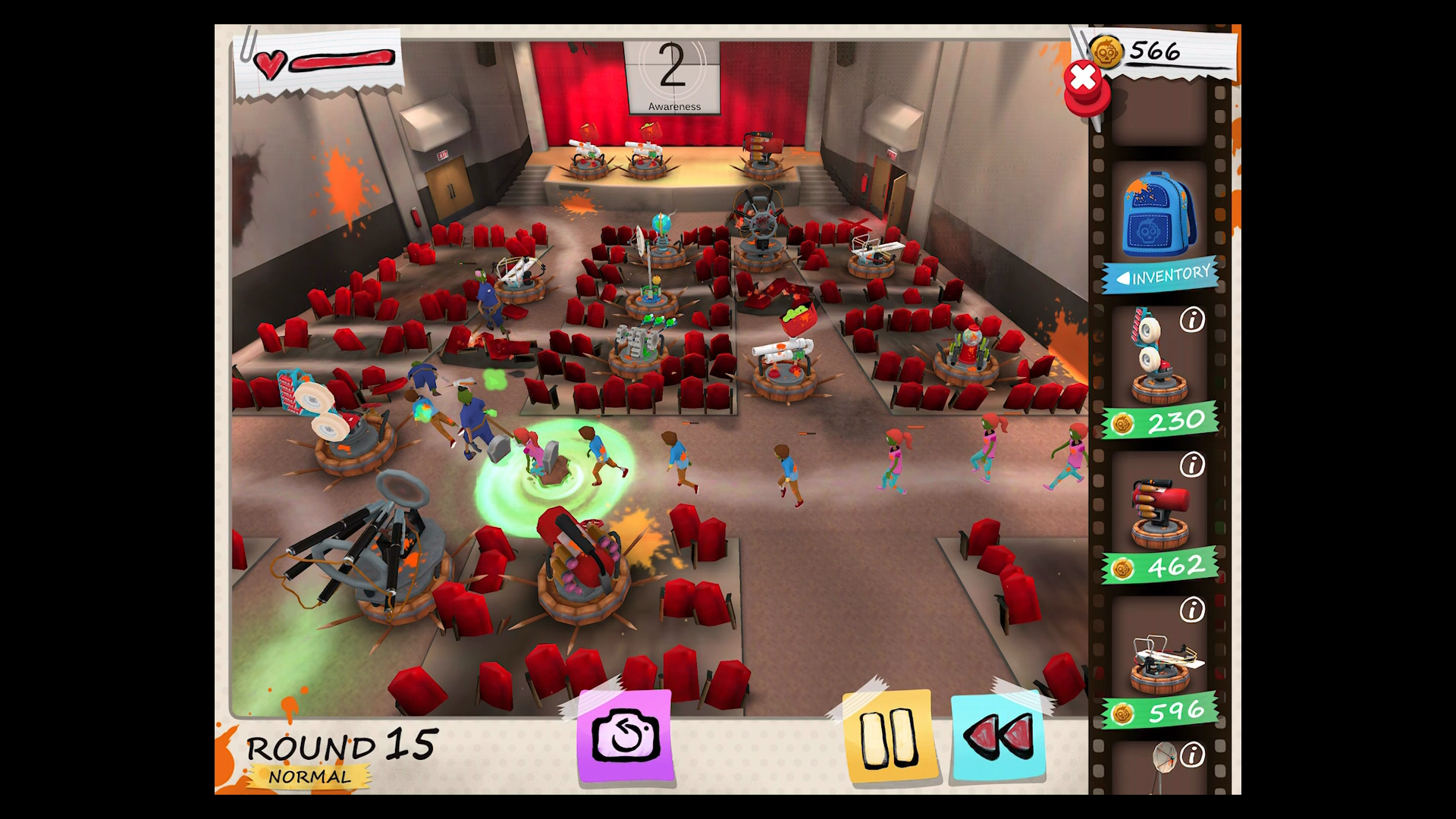 The control scheme of ZombiED feels like an intuitive and well thought out system, tap, drag and hold can select, place and move your defensive towers, but pinching the twisting can pan, zoom and rotate through the location to get a better angle on the action. This is where the '3D sound' really comes to life as you move towards the action you're immersed with fires crackling away beside you and zombies and your towards all well pitched dependent on their distance from the camera.
One highlight is how tranquil and relaxed everything sounds from a distance, birds tweeting, crickets chirping, and then you zoom in and the bedlam surrounds you.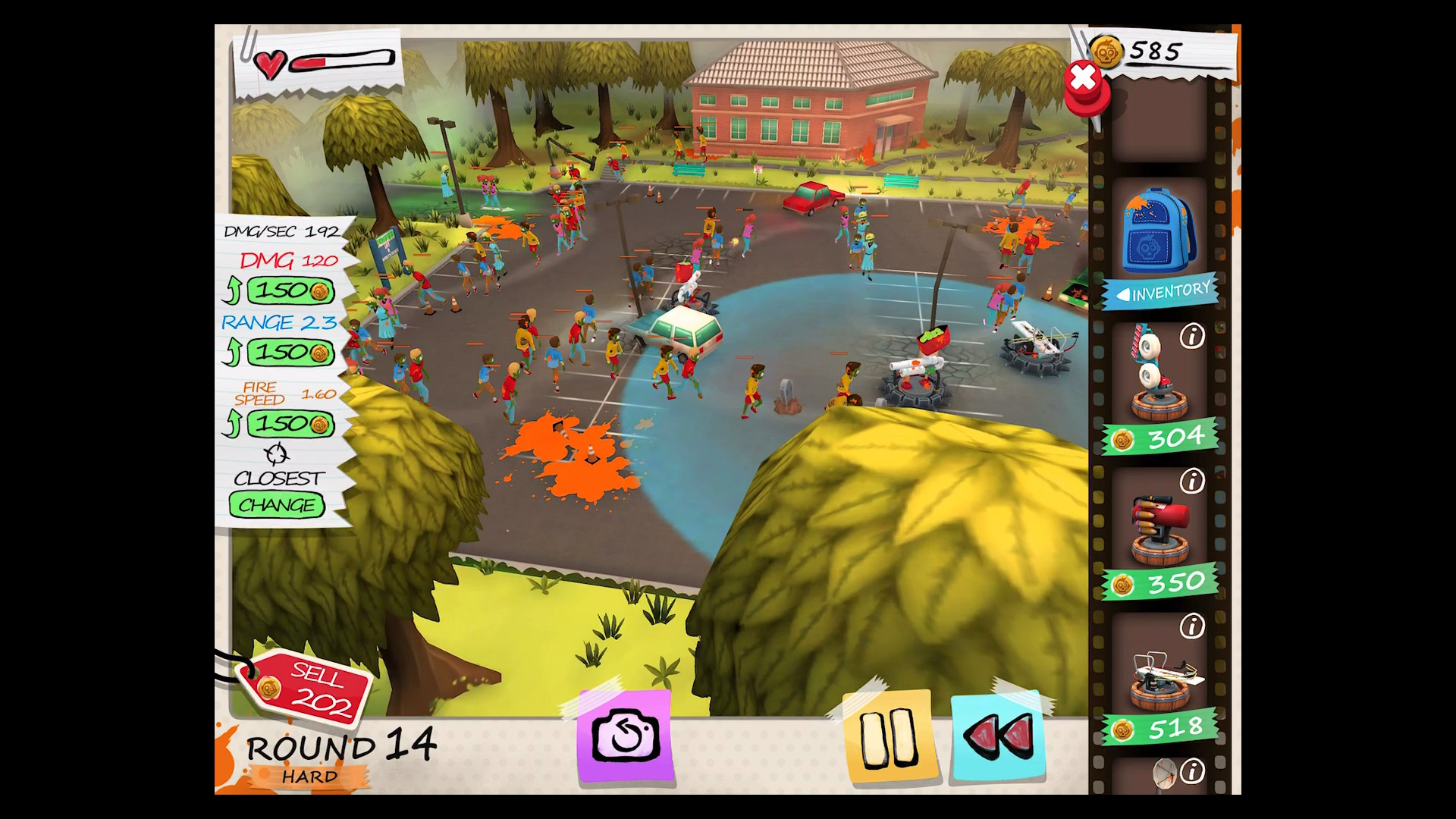 There's over a dozen levels in total, packed with entry and exit points with the path clearly marked out, taking down zombies gives you in-game zombie-coins which can be used to purchase up to 9 different towers or their upgrades. You can also choose if a tower takes aim at the closest, strongest or weakest enemy meaning there's a welcome level of tactical management if you really want to push into the high-scores. Another tactic is storing money and health packs, when you've got a spare minute you can watch a short ad to place a bundle of money or a health pack into your backpack, these can then be saved and used anytime during the heat of battle to boost your survival.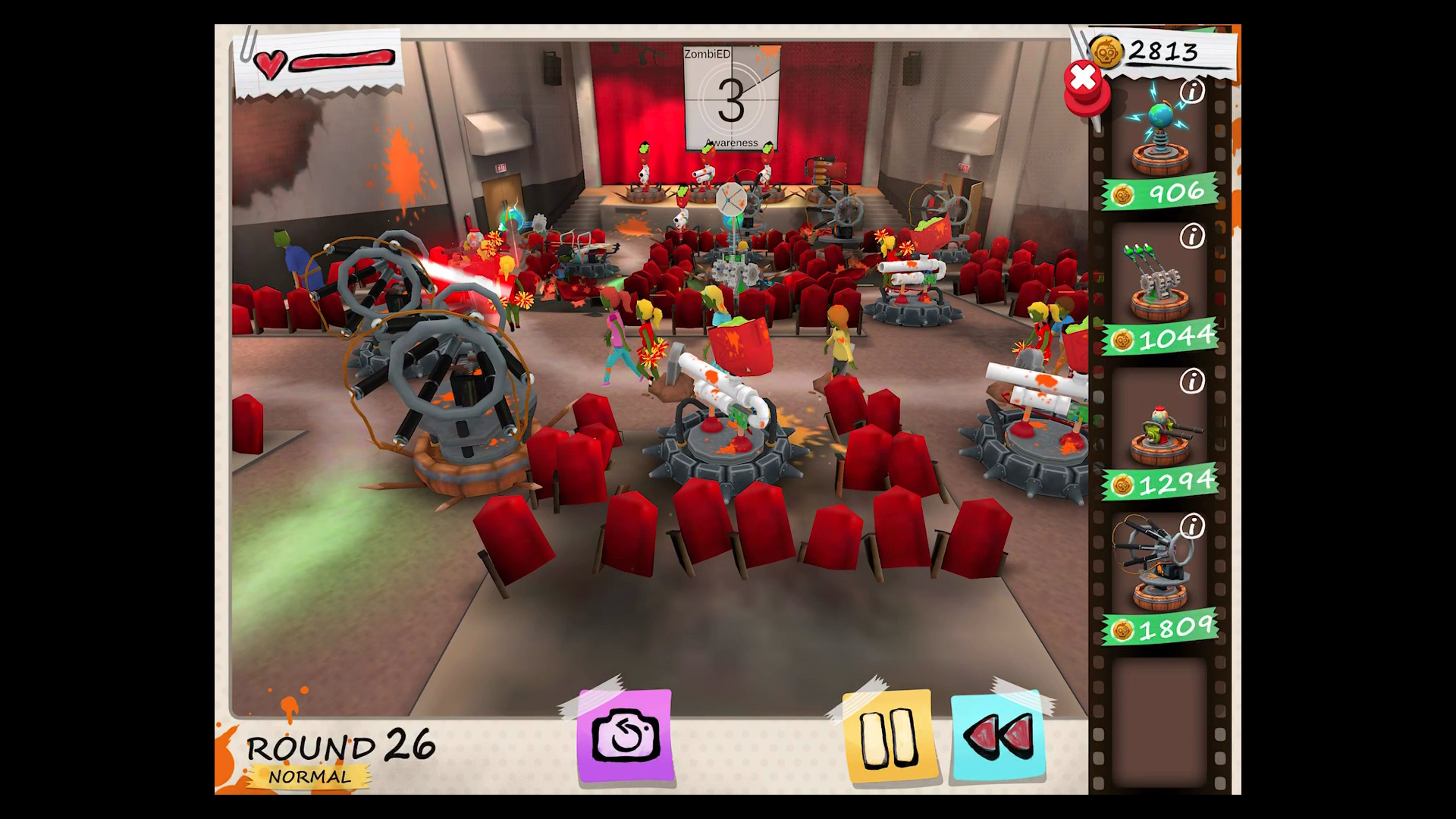 The odd advert is expected on a free game, but ZombiED has a great system in place, storing these power-ups when you have a spare minute means there's no interruptions when your trying to battle a few thousand zombies, and the single (skip'able) advert that shows when you die, can be completely disabled with the single micro-transaction.
ZombiED gives us one of the best 'Free' play systems possible.
ZombiED is due for release on Tuesday 8th May on both Android Google PlayStore and iOS AppStore.