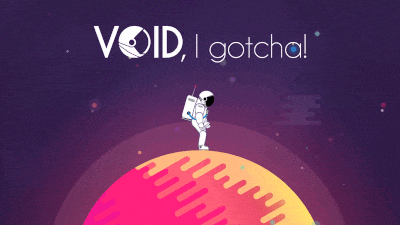 VOID, I gotcha! - nice and simple indie arcade for mobile devices in which you jump from planet to planet, trying to beat your score. Beautiful music and design, abilities and their improvements, many obstacles and enemies will not let you get bored!
Art
Colorful planets and other space objects, beautiful effects and a bright minimalistic design along with procedural generation of game objects and enemies! We really hope that you'll like it!
Jetpack and a space suit? This is not enough! Thus there is everything you need to protect yourself from cosmic dangers: shield, energy impulse, dash and much more!
Arcade without upgrades and discoveries - not an arcade at all! You will find many levels of improvement for your jet pack, space suit and abilities with a visual feedback in the game! Sweet!
Though space may seem cold and empty even there you can always find some friends.
Space indie rock! A bright, ambient, full of mysterious energy soundtrack playing in the background wont let you get bored, more than that music will literally play along with you!