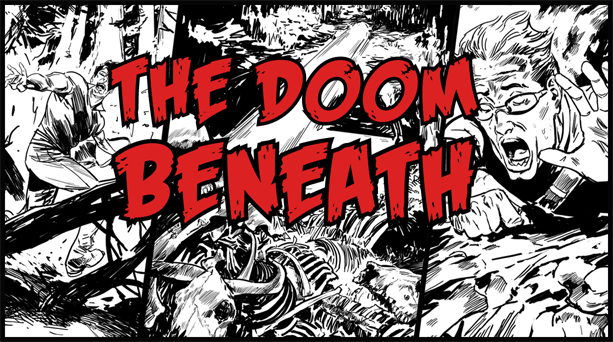 Hi Everyone! This announcement is short, but sweet:
The Doom Beneath has launched on the Apple App Store and Google Play!
Give it a shot and let me know what you think! The biggest thing that you can do if you like the game is to leave a review in the app store. That will help the app rank higher and be visible to even more people.
It's been a wild few months getting everything together, but the game is finally live. Here's a bit of game news to get you all up-to-date!
A teaser video was released! I composed the music and did the video myself. Check it out on the website.
I added a final new game feature: the health display at the bottom now gets bloody and beaten up when you take damage. How fun!
The app literally just went live this morning. You'll start to seeing reviews pop up around the web, likely culminating over the weekend and early next week. Look for coverage on TouchArcade, 148Apps, AppAdvice, etc, etc...This launch will be followed shortly by the release of the Amazon and Blackberry version.
Also, check out The Doom Beneath introduction below!