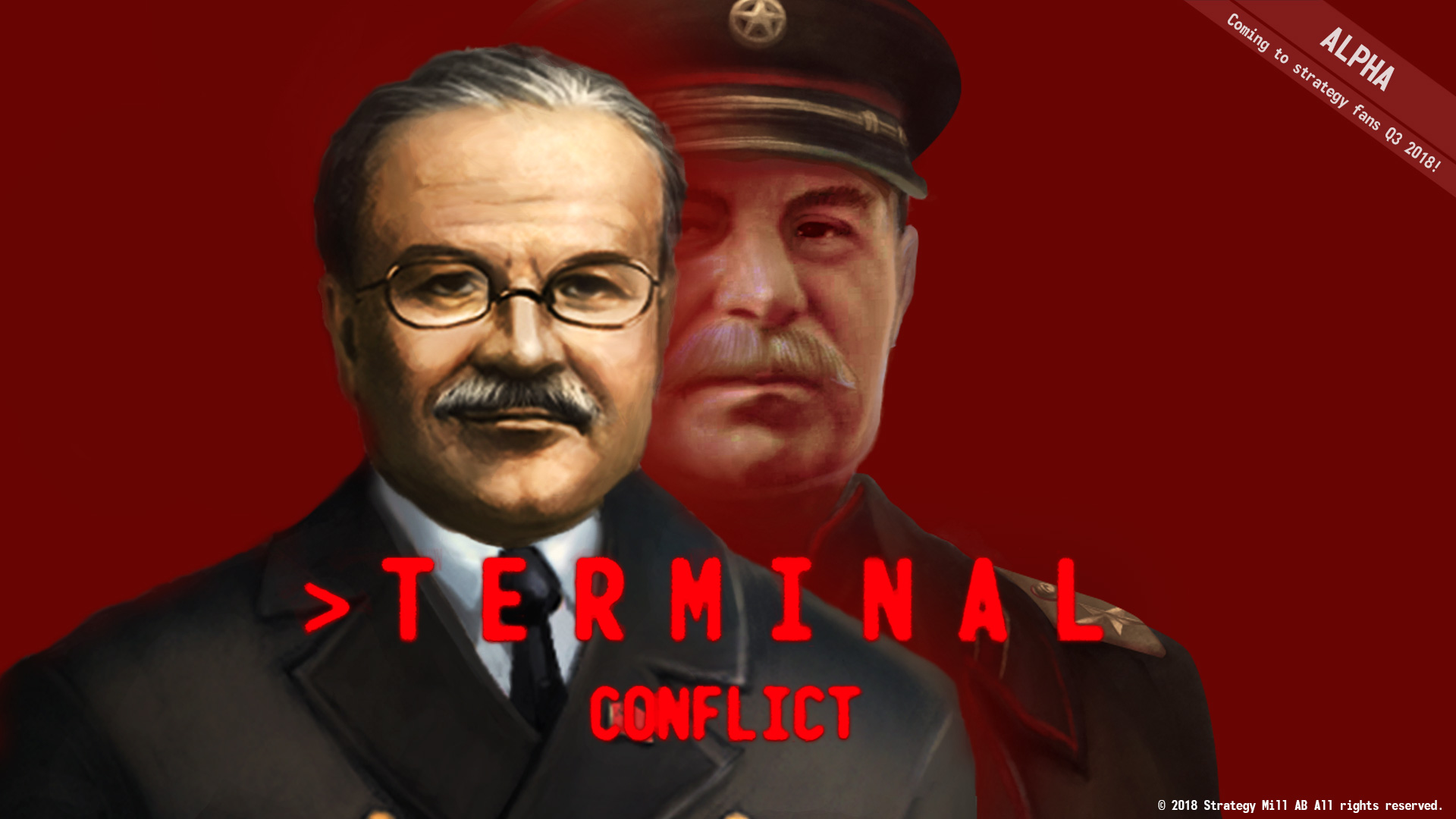 The coffin is lowered into the ground. As the music plays, the onlookers sing the Soviet National Anthem honoring a lost comrade and the final protege of a lingering shadow once synonymous with Soviet might. "Molotov was first and foremost a survivor" a man mutters over his shoulder to his sobbing wife. In the background, a hard scowl and gritted teeth yet on this day no one takes notice of the face of your bodyguard.
News about the team
The Cold War rarely took a break and neither do we. Talking of passionate work, we are happy to announce the latest addition to our team, none other than the writer of this development diary himself! My name is Nikolai. I'm a 32 year old historian and long time strategy game fan from Norway, and I'm delighted to join forces with the Terminal Conflict team! Together we'll bring back the Cold War! My main task will be to bring you new development diaries, and this week's diary is the first I'm involved with - the first of many! One of my main interest areas in the era is the Middle East.
This last two weeks, the team has been working hard to improve the modding capacity we mentioned a short while back, while the history buffs brought Vyacheslav Molotov to life as a Soviet Foreign Minister.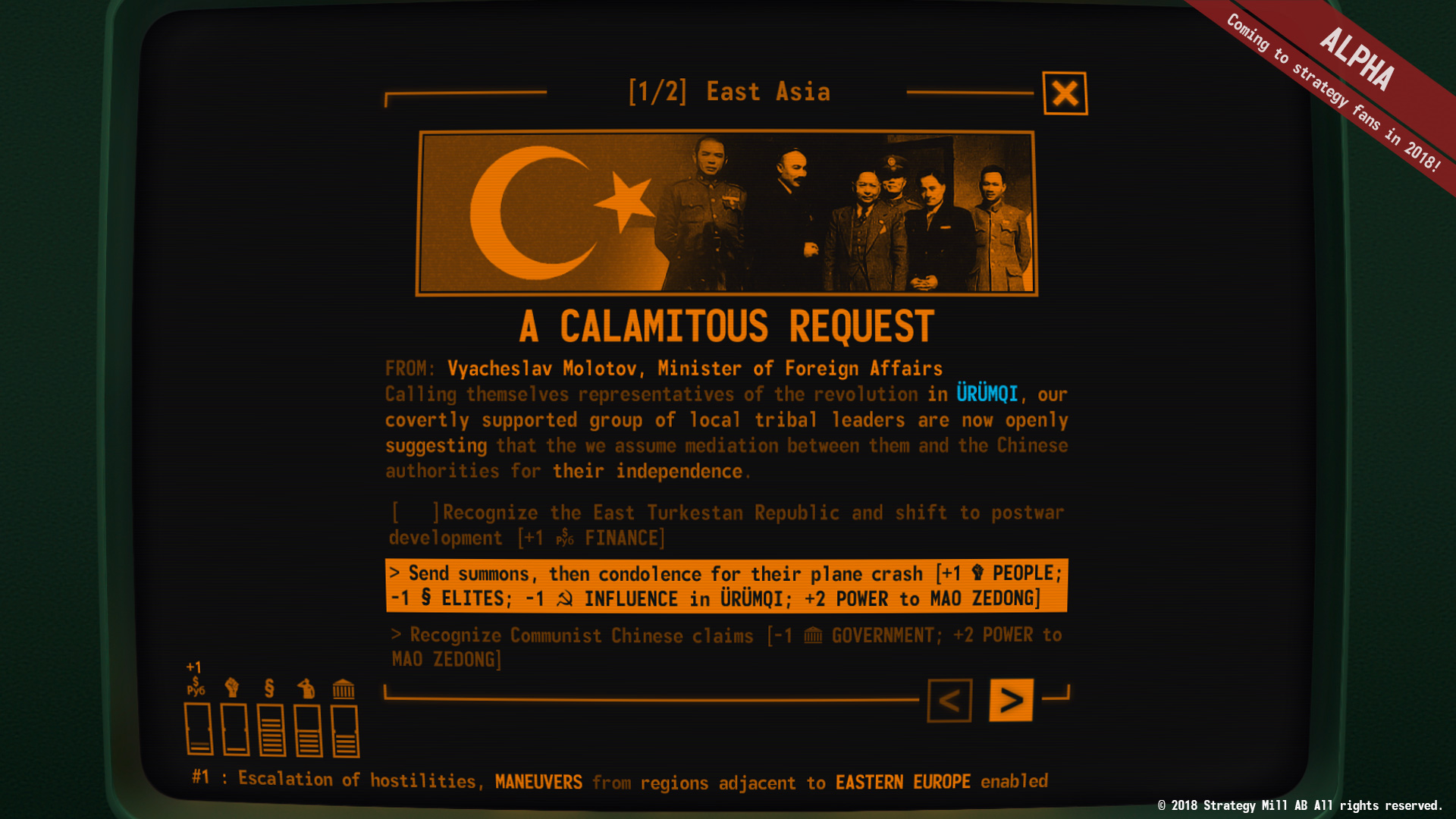 At the end of last week, they have also created all sorts of genius ways for you to get him dead again. Ваше здоровье! (To your health!) Aren't Thursdays the perfect days for cocktails?
Vyacheslav Molotov
No one is known more for cocktails than long time Foreign Minister of the USSR, Comrade Molotov. A dedicated Communist his whole life, this man is the epitome of loyalty to his friends and allies.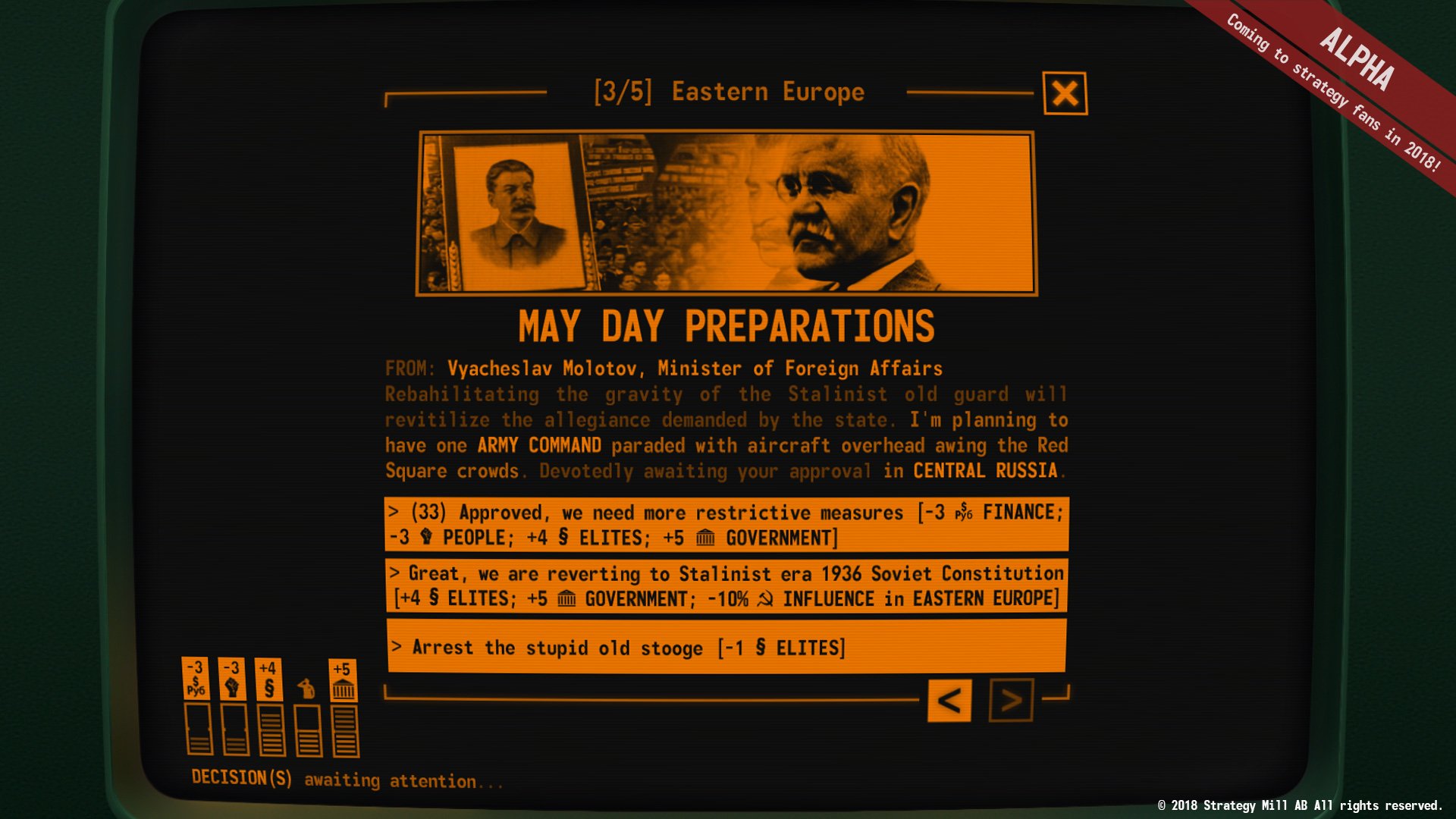 In his mind, the ideals of Stalinism are more important than any man - himself included! This, of course, means that a few eggs have to be broken... The question is, who will be doing the breaking?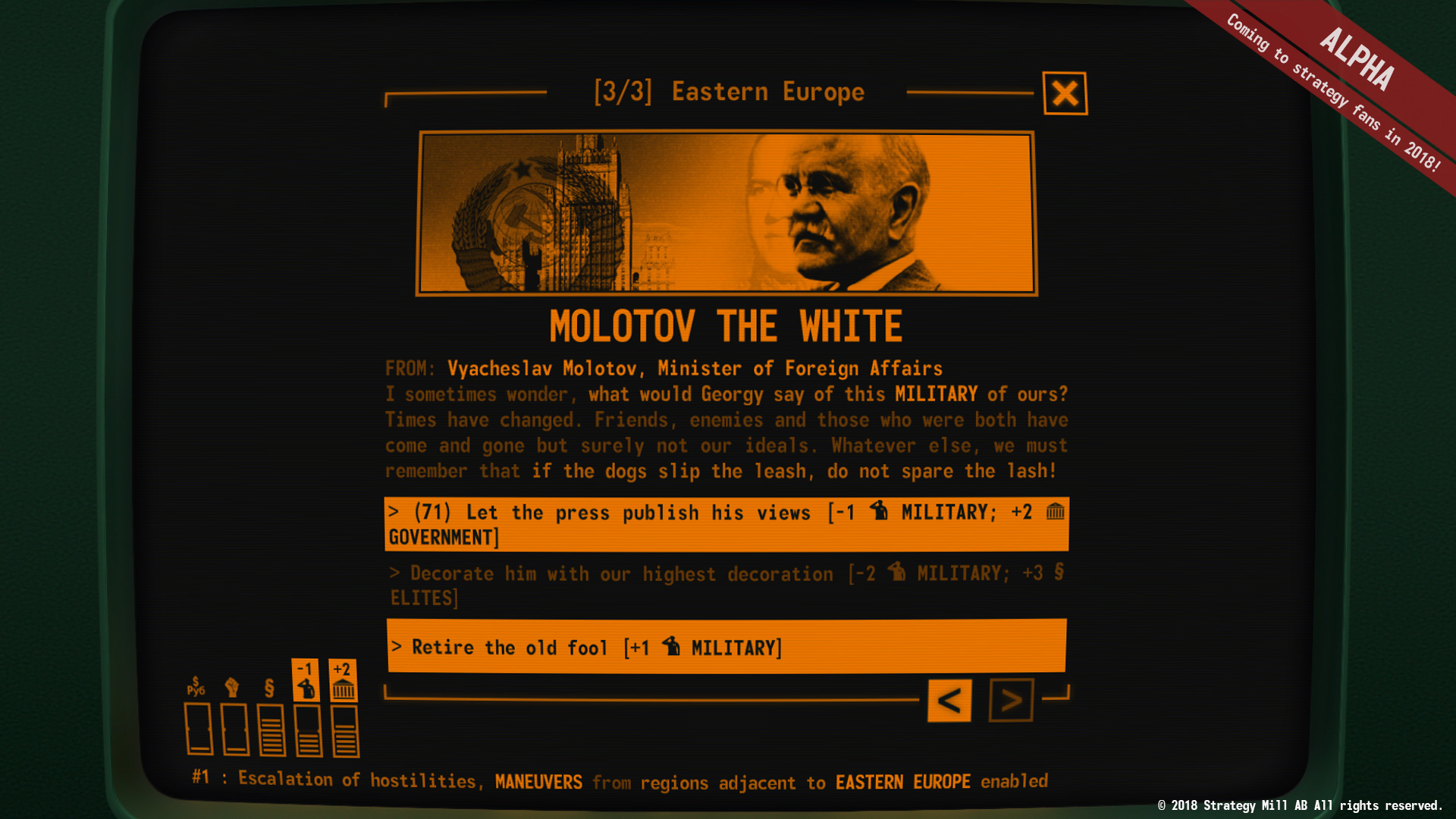 The Bodyguard
Enter your bodyguard. Dima Orlov, a man with a mission, a dark past and a firm belief that no true servant can hold more than one loyalty. It is said that the whole world is a stage, and that men and women each play many parts during their time there. In Terminal Conflict, you are met with decisions at every cross-way. Whom do you support, ignore, or even actively sabotage? What benefits and skills do they bring to the table? Will you keep them distant? Or will you keep them close?
As such, one of the many decisions you might face, is how to deal with old Comrade Molotov. You will perhaps make a choice on his burial - and while some effects are obvious - do you really know what repercussions your choices will have down the line, Comrade General Secretary?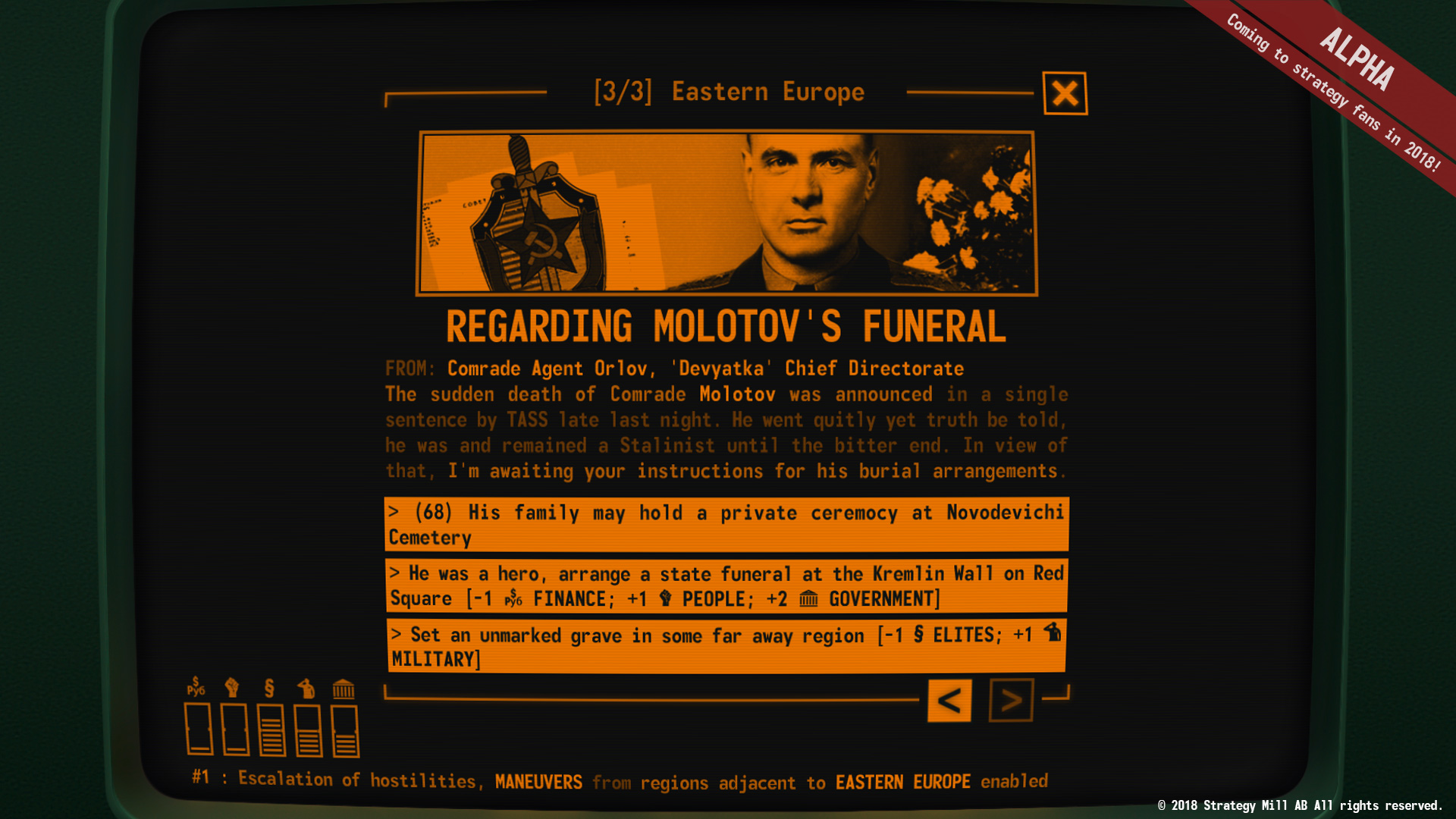 Do you really?
Would you like to know more or would you like to drop us a message? We receive a lot of fanmail, but we'll notice a fun, well written post anytime on our Twitter , Facebook , or on Reddit.
Want to have news delivered about our game straight to you? Sign up at terminalconflict.com