Current Project Status
Before we discuss the post launch content plans for Super Wall Crash we should look at the current state of the project. Since the last news article there were quite a few small updates made to the game that improve the overall functionality and gameplay experience. Some of these changes include fixing issues with the micro transaction code, implementing five new achievements with achievement notification popups, and two new buttons that display leaderboard and achievement overlays within the game. After all these updates the game was submitted to Apple for review and we're currently waiting to hear their results (typically takes about 4-5 days).
We've begun the port of the game to Android, as well as creating a limited PC build we can distribute for promotional purposes. The Android port is a bigger focus and should be quick work but there are a few differences between iOS and Google Play that we need to work through.
Post Launch Content (DLC)
Another part of what we're working on is post launch content, otherwise known as downloadable content (DLC). Remember, all updates and DLC in Super Wall Crash will be free, however they will be locked when they're first implemented (unless otherwise noted) and will need to be earned. Here are a few screens from the start of our work on this content.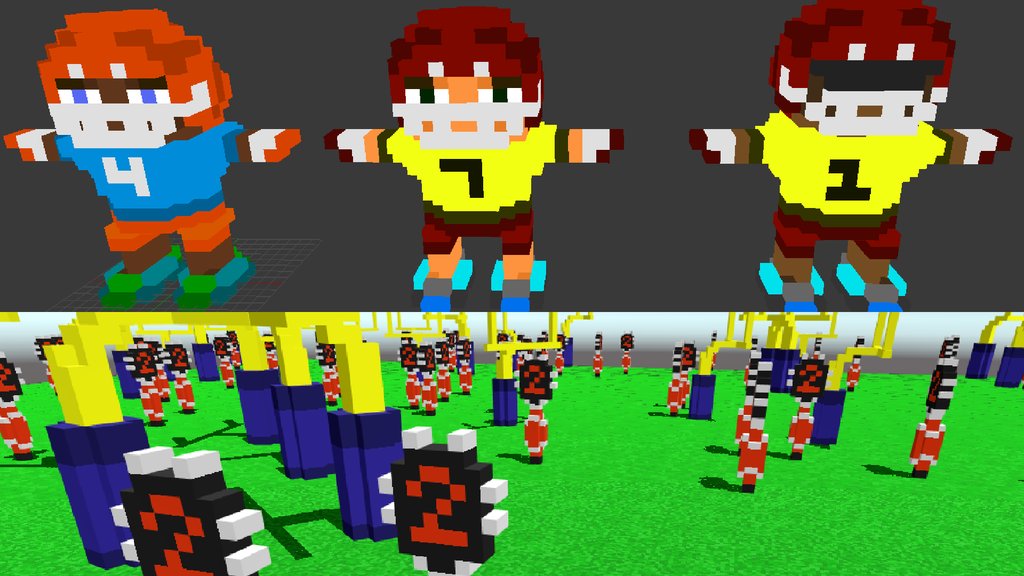 Our first content pack will be based on the theme of 'Sports' and will include new runners, enemies, and biomes based on that theme. Above you can see some work in progress characters and biome art. And in the game the biome would look something like this (also a work in progress image):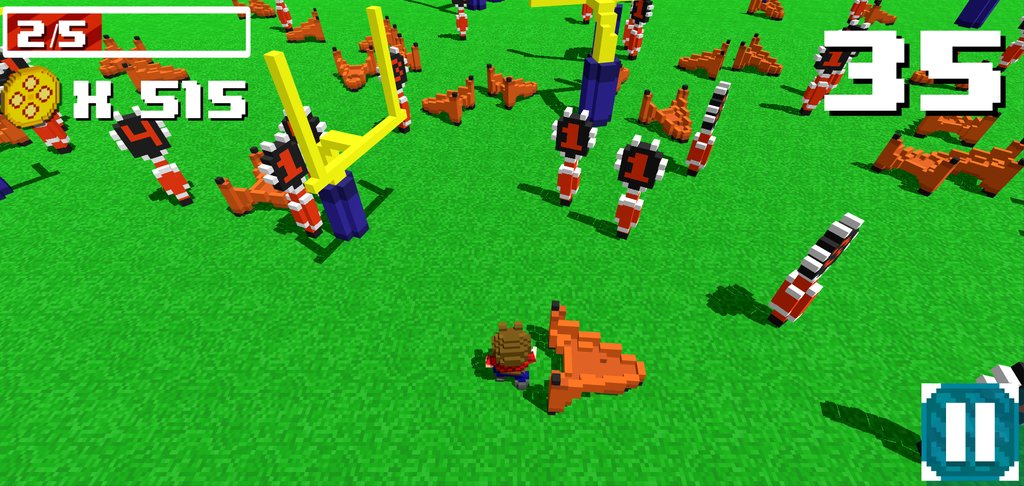 Most of this content was created in a little less than one day so the best development estimate for our post content pack will be about 2 weeks depending on what content is being created. For the Sports DLC, we are planning 4 new runners, 4 new biomes, and at least 1 new enemy per biome (in some cases we will have one main enemy with different variations).
It should be pretty apparent that going forward the DLC work should be rather quick, and with our great code base it makes implementation extremely easy. So once Super Wall Crash is released to the app store we'll be able to keep updating the game with great new content!