Important update for the game To Eat Love has been released. For some reason I thought social features were not necessary, but of course I was wrong. So, I finally got to adding a few achievements, as incentives to keep playing.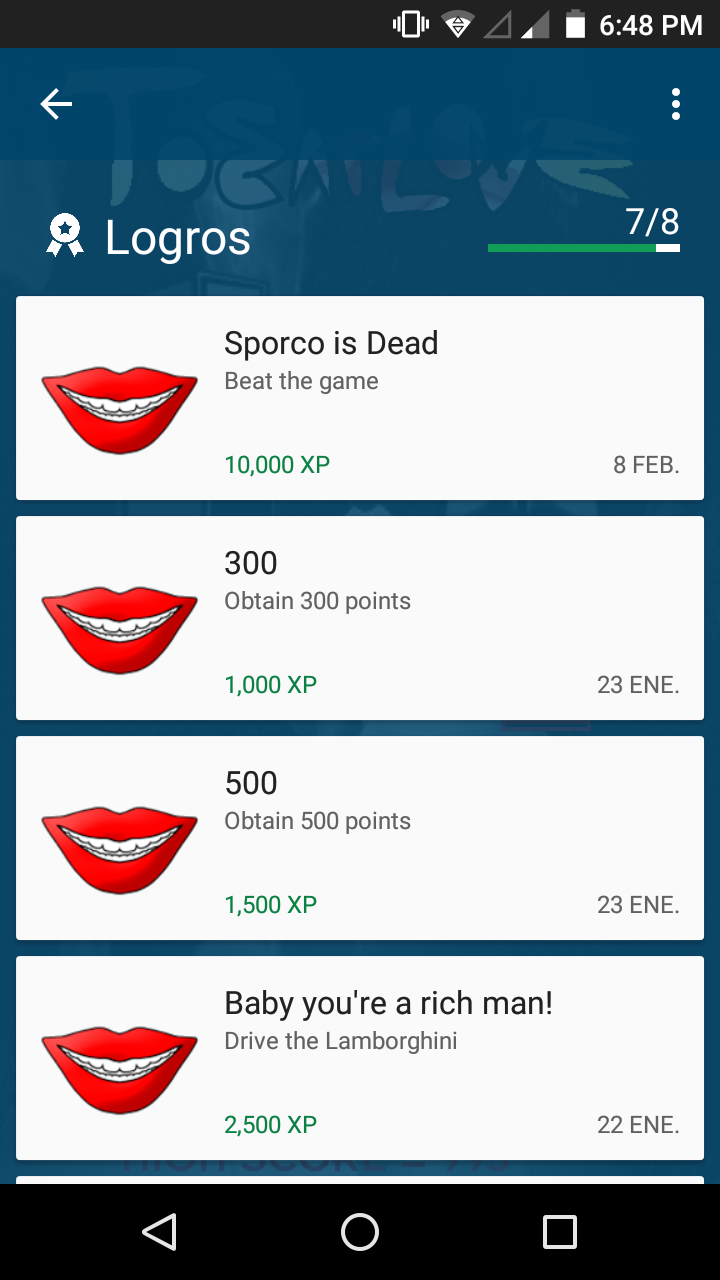 Given that the game is difficult I've seen people get frustrated and quit after a couple of
games. For that I also added the option to continue right after you die. Some people tend to die right after the driving scene starts, so now you have a second and third (and so on) chance to get used to the controls and game play, with no need to start all over. When you continue you go back to the beginning of the current driving scene, keeping the money, food and score you had.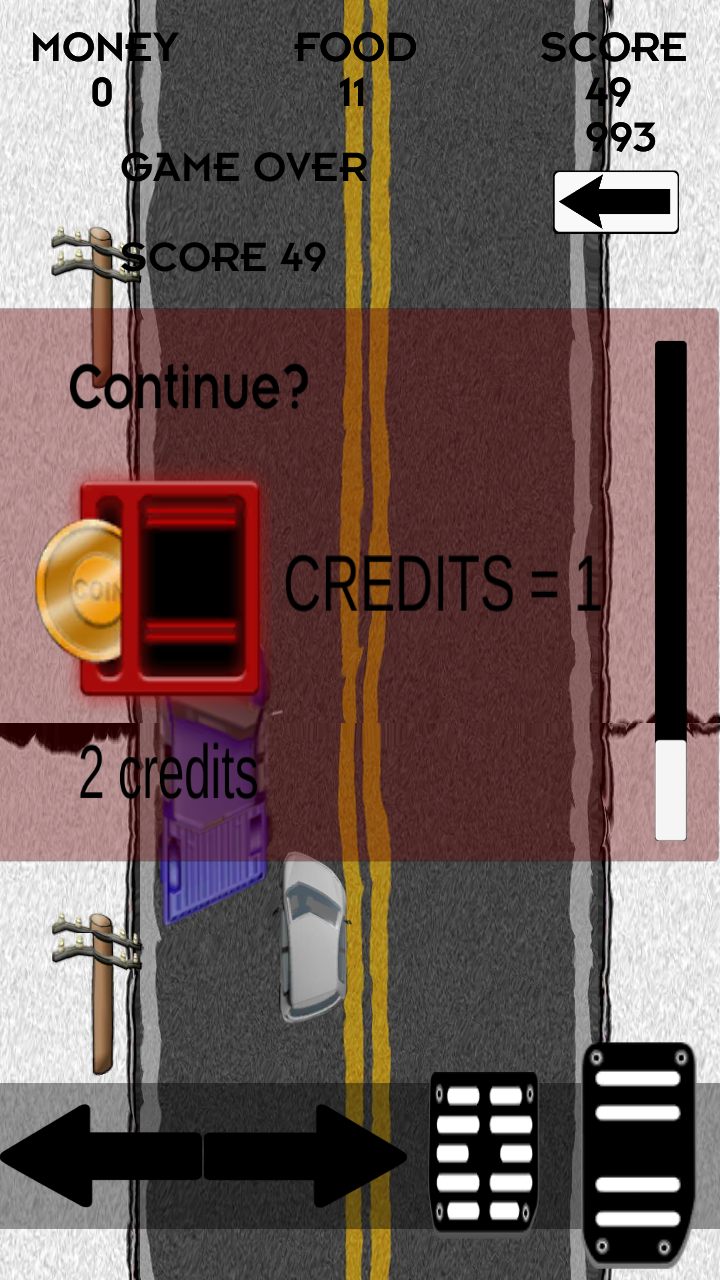 Also, to add some competitive nature, I added leader boards. Some people have got some pretty good scores! The highest score is still my own.