Different heroes, amazing effects of map props, and special skills of pets adds uncertainty to battle.
You don't need to worry about destroying a wonderful game due to dropped connections. Tired of boring leveling every day? Can't beat the BOSS? From now on, no more leveling! Each game is a new beginning, and the game will automatically match opponents of your level. So invite people to PK anytime.
1.Role system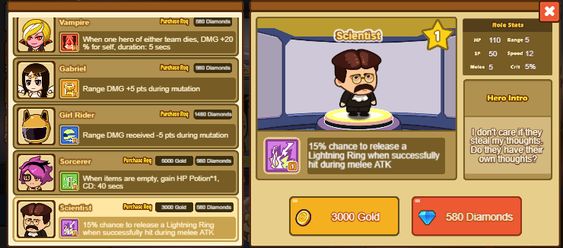 In the role system of Heroic Shooter H5, the left side shows the hero list currently owned by the player, and the right side shows the currently selected hero's appearance, passive skill status, hero's stat information, pet's status, and upgrade button.
2.Hero Skin System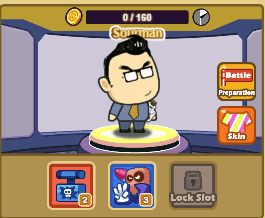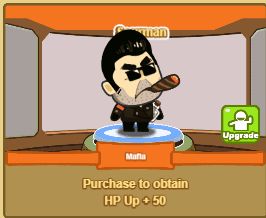 Enter the Hero Skin system, click the skin button, you can change the appearance of heroes and mutated hero. Wearing the skin will gain skin stats. Skin can be acquired through both upgrading hero and purchasing.
3.Role Summom System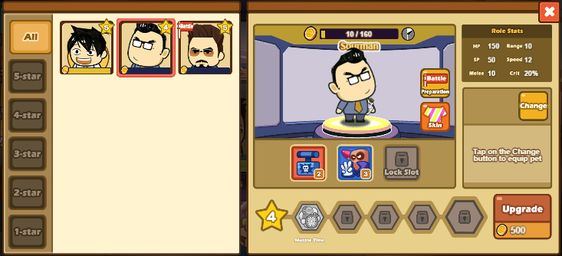 The number of coins required for purchasing heroes are different for each hero. Players can click on the coins to get a new hero.
4.Pet System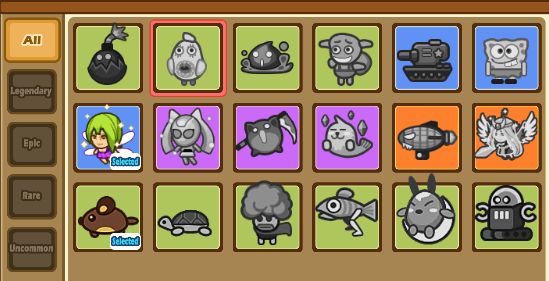 After entering the pet drawing interface, the player can see the list of all the pets. The pets not obtained by the player are displayed in gray, and the pets that the player has obtained are displayed in color, and the player can acquire the pets through Gold or Diamonds. Special limited pets are only displayed on the pet list after the player has obtained the pet.
5.Friendly Match Mode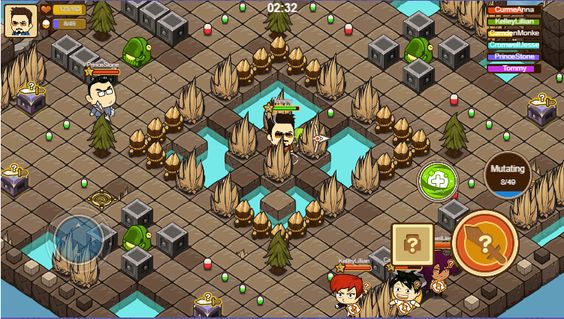 In the friendship mode, players obtain kills as scores to compare in the rankings. Player killing more players will obtain higher rankings and higher rewards.
6.Qualifying Mode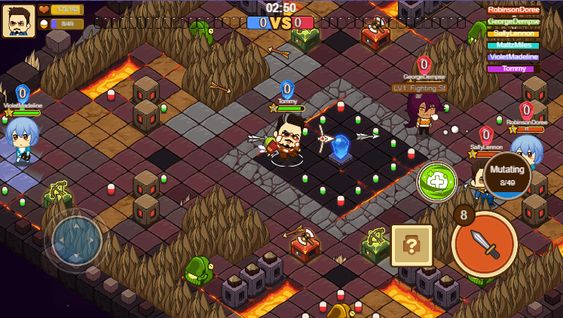 In the qualifying mode, the player needs to collect the crystals through battle. When battle ends, the side that collect more crystals will win.
The top of the character shows the number of crystals the player currently holds. When the player is killed, the crystals are dropped and nearby players can pick up the crystals.
7.

Survival mode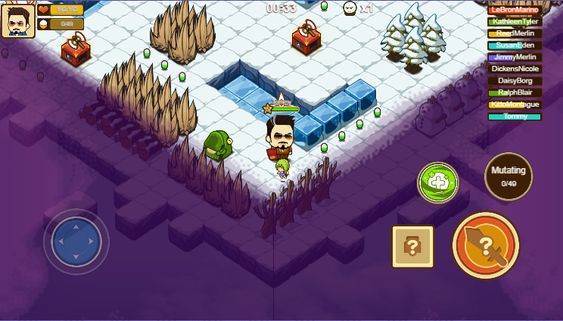 The survival battle is 10 players free battle. The battle map is broad and the player's main goal is to survive: to avoid the poisonous fog in the map, choose the right opportunity to kill opponents or hide themselves, choose the right strategy to live until reaching final victory is the key.
PC site: Pc.hs.instantfuns.com
Facepage Page: Facebook.com