We've just deployed our pre-Beta build, which means that we're very close to go into Closed Beta, so if you've received a key you can now play Heroes & Generals 24/7 with all the basic elements of the game. This is a major milestone for us, and we hope that you'll play the game as much as possible, recommend it to your friends and remember to give us feedback.
Check out the latest Videolog to see what awaits you in our pre-Beta build:
Pre-Beta – Servers Open 24/7
We're now in pre-Beta, but what does it mean? It means that all the basic elements of the game are now operational and all players who have access to the game can now play all aspects of the game. The Campaign and the Action game are tied into each other, you can earn credits, ribbons and combat badges and buy characters, weapons, weapon modifiers and Assault Teams, you can buy and spend gold, etc.
However there will most likely still be bugs and "unfinished" graphics and sound, and we need to do a whole lot of polishing and tweaking – that's where we need YOU!
Please give us feedback in the forum, send bug- and crash-reports and play the game as much as possible. Remember this is NOT a finished game, and your feedback is read and can actually make a difference!
Please note, that we'll reset all stats and player data when we proceed into Open Beta, but we know who played during the Closed Alpha and Beta, and promise that we'll make sure to acknowledge Alpha- and Beta-players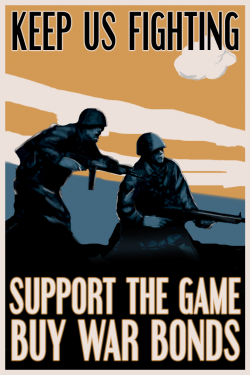 Support the Development – Buy War Bonds
In light of the recent success of funding of games on Kickstarter, we've decided to create our own fan funding initiative. We're an independent developer team with a small group of private investors, but we now give you the chance to support the development by offering a limited series of War Bonds.
When you buy War Bonds in the game, you support the development of Heroes & Generals and in return, we will give you a monthly in-game interest back in gold, AND buy back the Warbond after 6 months.
For example: In the first series of War Bonds you pay 955 gold for a War Bond worth 1000 gold. In return you get 110 gold each month in interest + we buy the War Bond back from you after six months for 1000 gold. So, all in all you get: 6 * 110 + (1000-955) = 705 gold for bying one War Bond.
Besides, all the gold you choose to buy with 'real' money during the pre-Beta and the Closed Beta will be refunded as gold to your account when stats are reset due to Open Beta. Only exception to this is if you buy War Bonds – all gold spent on War Bonds won't be refunded but you will keep your warbonds until they expire (then you get the gold back).
War Bonds will not be reset at any time, but will be transfered directly to Open Beta – You will therefore still receive 1705 gold in total, regardless of the reset.
War Bonds can be bought in the in-game shop.
Feedback Form
You're welcome to use our forum and Support Center for feedback, but we would really appreciate it if you would also fill out this pre-Beta feedback form when you've played the latest build for a while.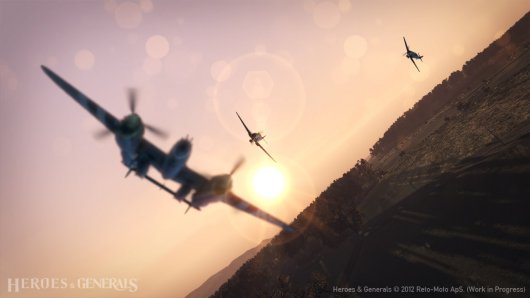 Press Previews – Please Help Us!
Next week we'll send preview keys to the gaming press. This means that games journalists will log in and try Heroes & Generals for the first time. So this is your chance to team up with one of your favorite journalists, or maybe deliver a headshot on that particular reviewer, who wrote something bad about one of your personal top 3 games. :)
That's all for now. Remember that you can follow us on facebook, twitter, YouTube or Google+ for videos, realtime news and updates.
The Heroes & Generals Team
Sign up for an Alpha-key here!