Since we mentioned a short while ago that we are working on mortars, we felt that we should show you all a bit more, so here is a view of the in-game model of the Axis' mortar.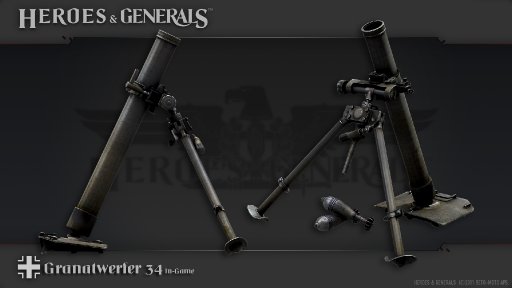 If you are interested in Heroes & Generals' mortars and their use, take a look at this thread in the forum.
Sign up for an Alpha-key here!