We finally decided to make a blog because it could help to organise our work and let us (and others too :) ) better see the progress. We will try to make a new post every weekend.
Ok, so lets start!
The past couple of days we were working on a new menu.
​The old one was not very nice... (it was created on a very early stage of production)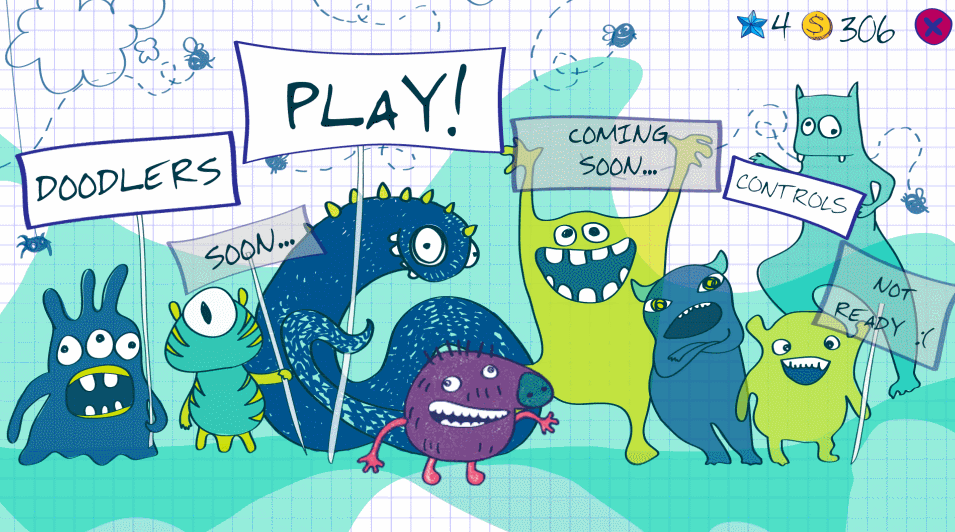 Planning of course took the most of time. We intended to make something original,interactable but readable. We wanted the menu to not be only couple of buttons but an introduction to the game.
Some time ago we created a trailer to Escape Doodland and we thought that the scennery from it will suit for the new menu (and it will be quick solution :) ).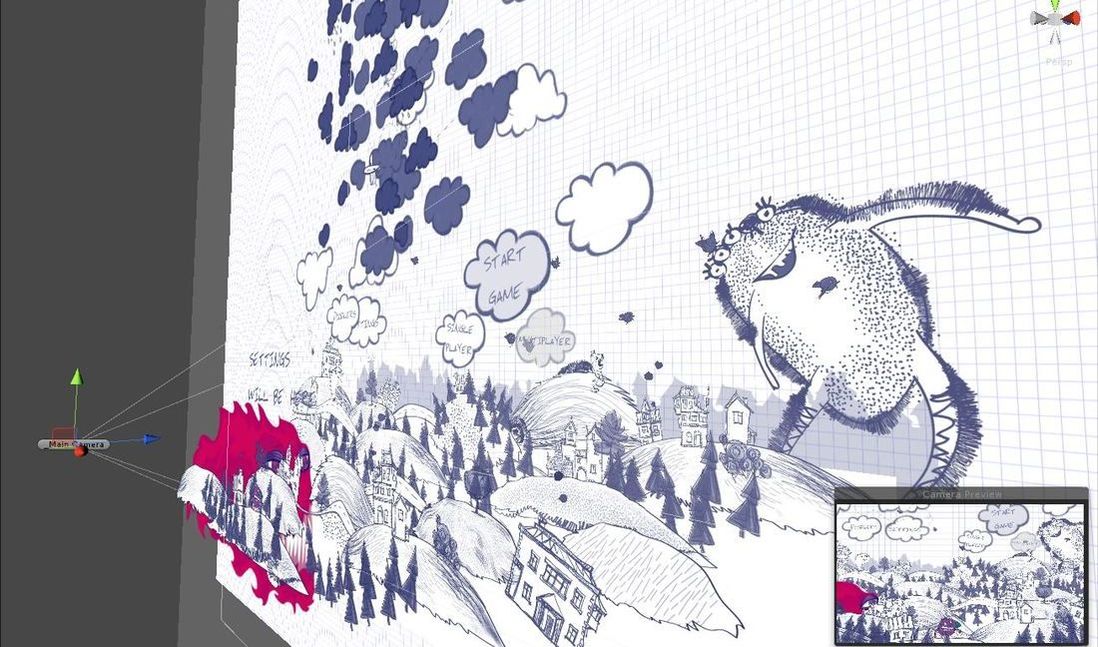 We set up scene in Unity, put all things together and bang! It looks really good.
We planned something like this: the scene from the trailer will be main menu scene and pressing buttons will take us to the other parts of Doodland.
To make transitions between menu sections we created a couple camera animations (which is better solution than doing it in code like in old menu).
This is how it looks now:
The next thing is adding some animated (and interactable) montsers, sounds and finish other parts.


And here you can find more stuff about Escape Doodland:
See you next time :)