So about two weeks ago, I smelled a funny burning scent coming from my computer and it turns out that the motor in my pump/reservoir combo had burnt out resulting in my computer showing me the dreaded blue screen of death before shutting itself down to avoid a nuclear melt down!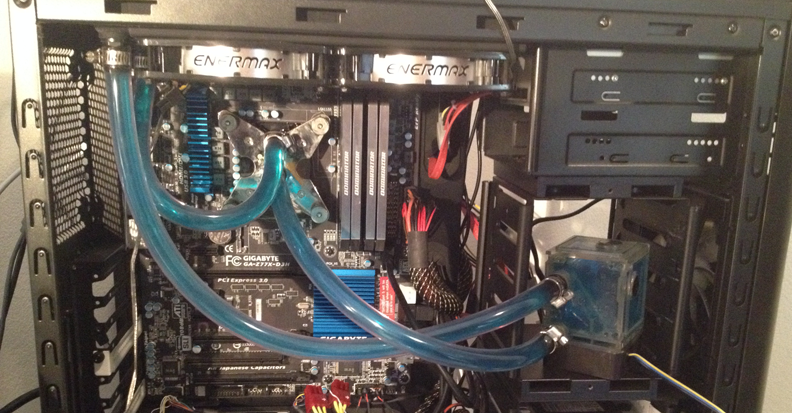 Apparently the reservoir/pump combo that I had installed ,much like a DVD player/TV combo, was not such a good idea since if one goes they both go.
I quickly ordered a new reservoir and a new pump along with all the fittings that I needed to get my beast back up and running! Sexy new reservoir pictured below.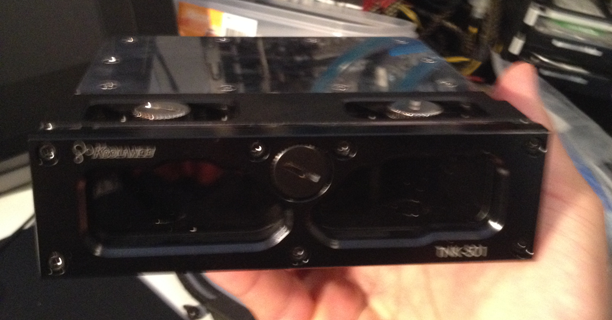 After a week long delay and a screw up by the shipping company I was finally able to drain the old system and install my new parts.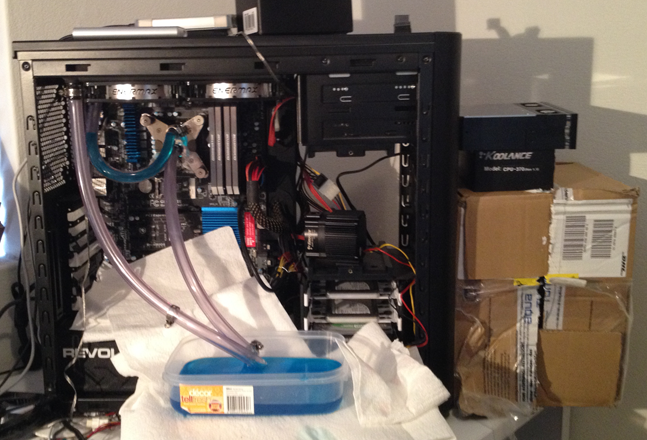 and SHES ALIVE! once again!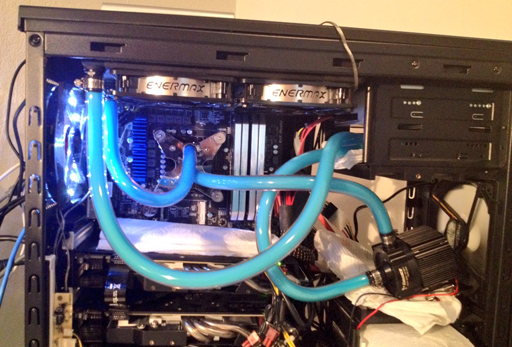 So finally after a painful two week delay I was able to continue working on the structure building aspect of Adventure Craft.
When you are not inside of a structure you won't be able to see what is inside unless you enter. Instead of just blacking this out I decided to go ahead and add roofs to all structures. First I had to work out the number of tiles that I needed to generate a roofs on various shaped structures!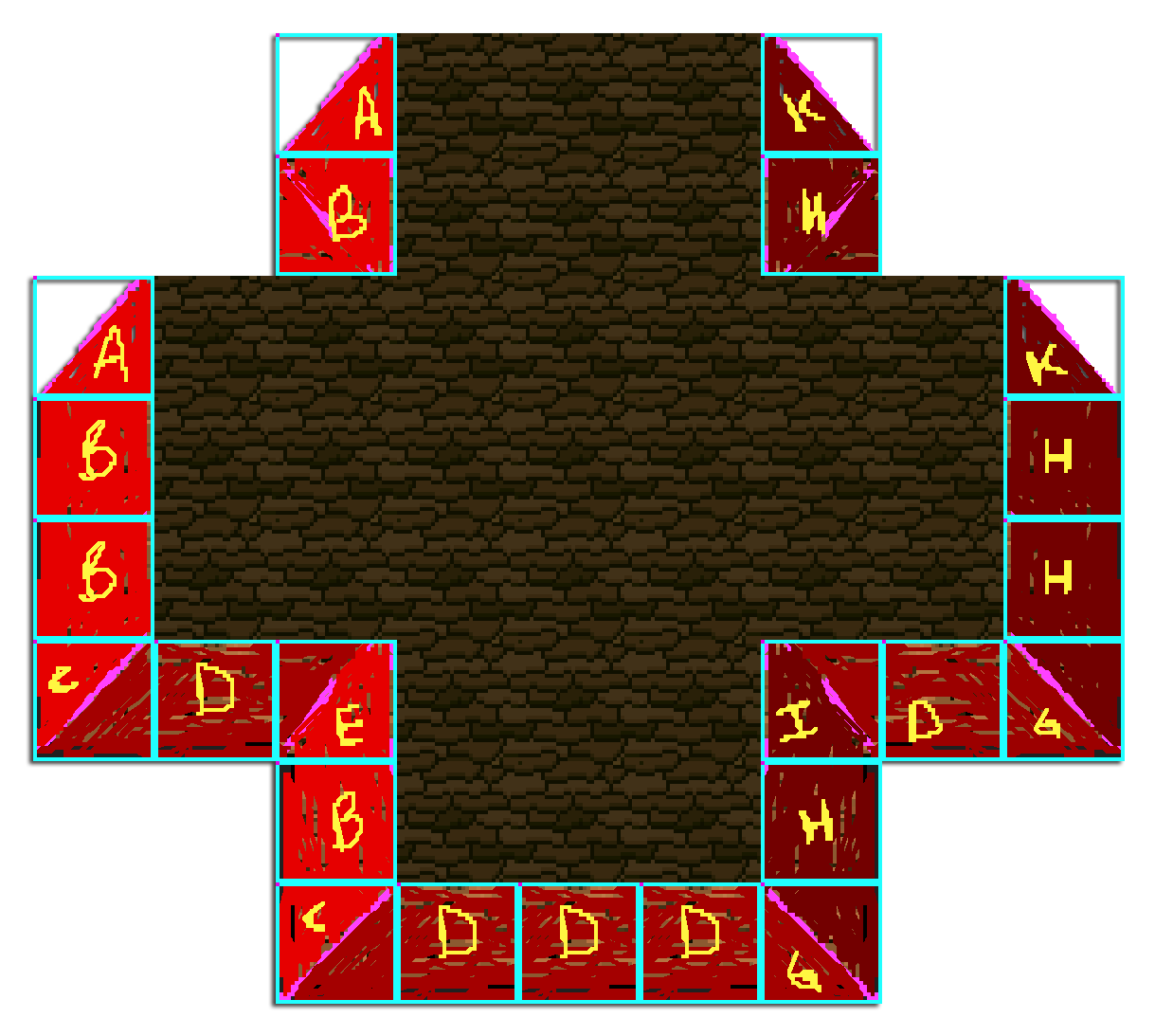 After some sketching and experimenting I came up with a system that uses about 10 tiles.

These seems to work well for most of the structure shapes. The plan is to automatically generate a roof on top of the structure that you build to make it easy. Here is an example a roof applied to the current structure.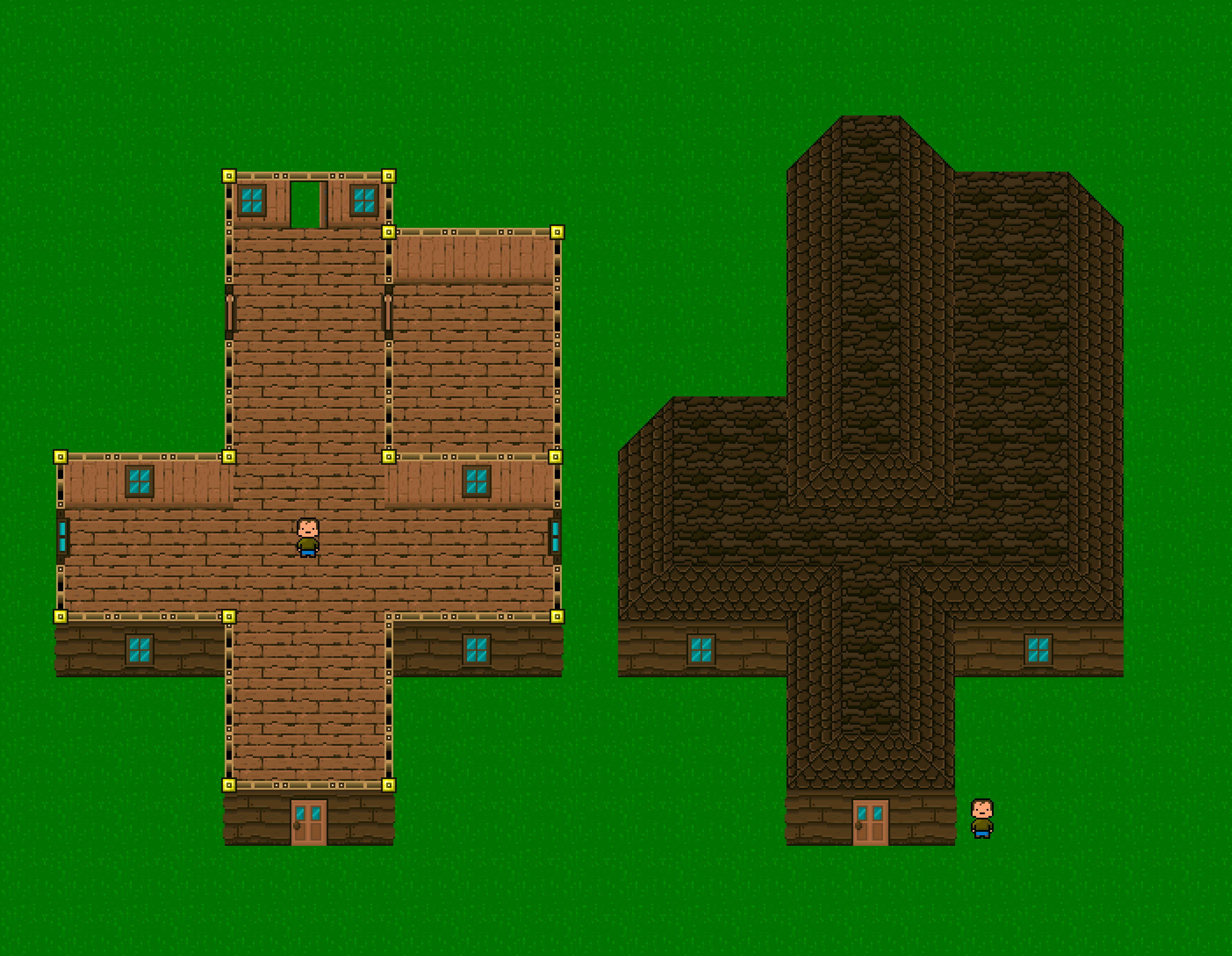 It's exciting to be back working on the game and I will continue to post updates on structure building as I go along.
Thanks for reading! If you wanna ask me anything about Adventure Craft you can follow me on Twitter @iENDERi I post updates there regularly and love talking to people about gaming and game development!